Coach Breaks 2017/2018
There's nothing quite like a coach holiday for a relaxed, hassle free break. The chance to sit back and look out as the world passes by your window, the journey an integral part of the holiday itself.
Whether you're sightseeing around the UK or looking to head into Europe we have a trip just for you. Coach holidays come in all forms and varieties. Tours around the UK and Ireland, a chance to take in the tea-rooms, to kiss the Blarney stone or revel in the great outdoors of the Scottish Highlands. Or maybe a tour into Europe and a chance to savour the stunning alpine scenery of Austria and Switzerland or indulge in the delights of the old historic cities of central Europe. You may of course be looking to simply enjoy the novelty of a hot summer's eve in the sultry south.
Coach Breaks.com, in partnership with many of the main tour operators in the UK can offer first class tours throughout Britain, Ireland and continental Europe. Ranging from day trips to the races, the theatre or Christmas shopping excursions to longer guided tours that allow you to experience the delights of new places, spectacular scenery and new cultures to more specific coach holidays that may take in historic sites or battlefields, EuroDisney or trips to special events such as the Military Tattoo in Edinburgh.
So, if you're looking for a coach tour this year, whatever your reason, your preference or personal taste then drop us a line.. Our team of consultants will be delighted to help and ensure you find the coach holiday of your choice.
Coach Holiday Deals
JustGo! Holidays are offering NEW fantastic codes over Black Friday Weekend.
CODE: ABK20
VALUE: Save 20% on all 2017 breaks if booked before midnight, 26th November
FROM: 23/11/2017
UNTIL: 26/11/2017 – Ends Midnight
T&C's: Code must be entered at time of purchase

CODE: ABK10
VALUE: Save 10% on all 2018 breaks if booked before midnight, 26th November
FROM: 23/11/2017
UNTIL: 26/11/2017 – Ends Midnight
T&C's: Code must be entered at time of purchase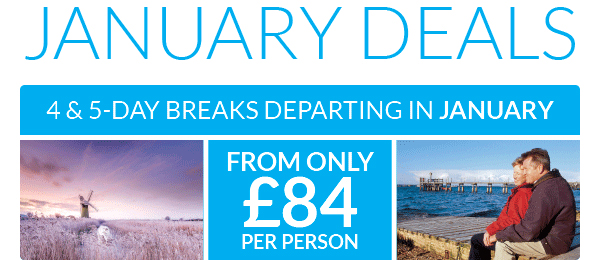 Treat yourself to a post-Christmas pick-me-up with our amazing January deals!
Choose from four-day weekend breaks and five-day midweek breaks to welcoming hotels in the UK's best resorts. You'll enjoy superb meals, excellent entertainment, fascinating excursions and terrific company all from as little as £84pp.

There's so much to enjoy in January, so book today and you'll be wishing the festive season away!



Featured Coach Holidays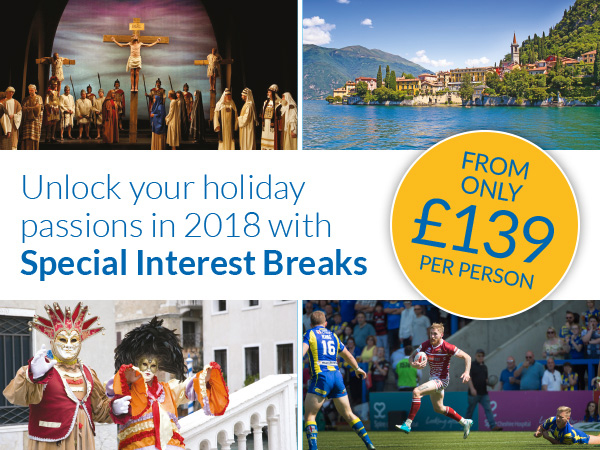 Our fascinating Special Interest tours give you the chance to indulge your favourite passions, or perhaps to discover new ones you never knew you had. We're proud to offer an exclusive selection of breaks and tours allowing you to experience something different, or go to a bucket list event.
Maybe you're an amateur botanist waiting to burst into bloom or a secret adrenaline junkie who has an unexplored need for speed. We have events ranging from flower shows and bulbfields tours across the UK and Europe to thrilling Grand Prix events and many more.
Our full range of special interest tours also include breaks including tickets to live shows, holidays to Italy to experience the awe-inspiring Venice Carnival and even tours to Australia to see Wigan Warriors tour New South Wales.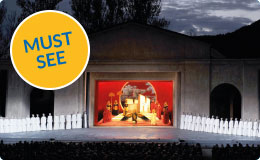 Once a decade, the locals of Oberammergau stage a passion play telling the story of Christ, attracting visitors from across the globe. Places are already filling up for 2020, so book now to secure a very special holiday!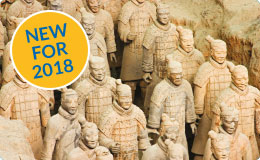 The legendary Terracotta Warriors are coming to Liverpool, returning to the UK for the first time in a decade, to be exhibited alongside other ancient Chinese artefacts, some of which are in the UK for the first time!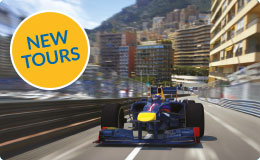 If you're a motor racing fan, there's nothing quite like the adrenaline-pumping thrill of seeing F1 racing in person, and we can take you there! We have terrific new tours for 2018 including the
Spanish Grand Prix or the Belgian Grand Prix!


This week, we're delighted to bring you our very latest selection of last-minute deals.
There's such amazing value on offer, such as four-day UK Weekend Plus breaks, including four FREE drinks vouchers per person, from just £90pp or five-day Coast & Country Breaks in the heart of Windermere from £140pp including two excursions.
Or why not head a little further with European late deals including stunning breaks to the Black Forest, Lake Como and Spain as well as a great choice of enchanting Christmas Markets.
Don't forget, we include a range of travel options, welcoming accommodation, traditional full cooked breakfasts, delicious evening meals, excursions and over 800 local pick up points on most holidays.

Get a great deal on your next holiday. Book today...



Magical Cologne & Aachen
4 Days From £219pp
Cologne features six different markets whilst Aachen is famous for its traditional cakes and pastries fresh from the oven.

Cologne & The Rhine
4 Days From £349pp
Combine a visit to the scenic Rhine Valley with a Christmas markets experience to remember in the cathedral-city of Cologne.
Book Your Coach Break Online Today