Coach Breaks 2023/2024
There's nothing quite like a coach holiday for a relaxed, hassle free break. The chance to sit back and look out as the world passes by your window, the journey an integral part of the holiday itself.
Whether you're sightseeing around the UK or looking to head into Europe we have a trip just for you. Coach holidays come in all forms and varieties. Tours around the UK and Ireland, a chance to take in the tea-rooms, to kiss the Blarney stone or revel in the great outdoors of the Scottish Highlands. Or maybe a tour into Europe and a chance to savour the stunning alpine scenery of Austria and Switzerland or indulge in the delights of the old historic cities of central Europe. You may of course be looking to simply enjoy the novelty of a hot summer's eve in the sultry south.
Coach Breaks.com, in partnership with many of the main tour operators in the UK can offer first class tours throughout Britain, Ireland and continental Europe. Ranging from day trips to the races, the theatre or Christmas shopping excursions to longer guided tours that allow you to experience the delights of new places, spectacular scenery and new cultures to more specific coach holidays that may take in historic sites or battlefields, EuroDisney or trips to special events such as the Military Tattoo in Edinburgh.
The majority of our coach holidays include free excursions and admissions to some of the most fascinating places without the need to pre book or queue at busy times of the year. ALL of Alfa Travel's breaks feature exclusive itineraries and unique experiences. So there really is something for everyone!

Coach Holiday Deals
Festive Super Savers
We all know how stressful Christmas can be so why not get away from it all with a Festive Break and let us pick a fantastic location for you!
All of our November & December Super Savers include special festive menus, programmes and entertainment which are sure to add a little sparkle to your break!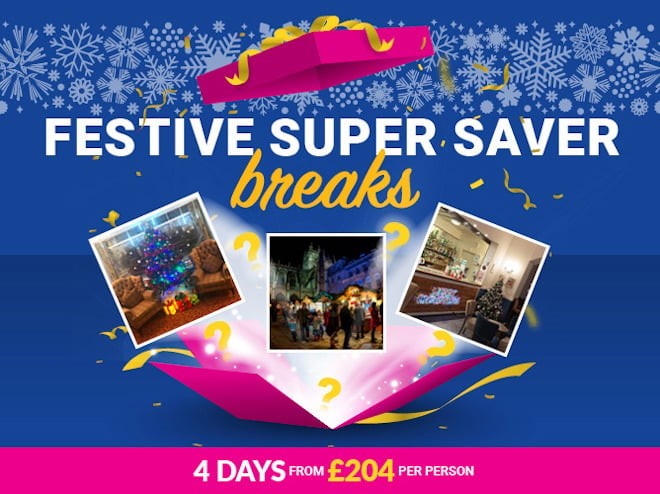 Discover the best of Ireland
Known the world over for its rich green pastoral landscape, misty mountains, romantic cultural tradition and the warmth of the welcome given to visitors, Ireland provides a holiday destination which is both fascinating and relaxing!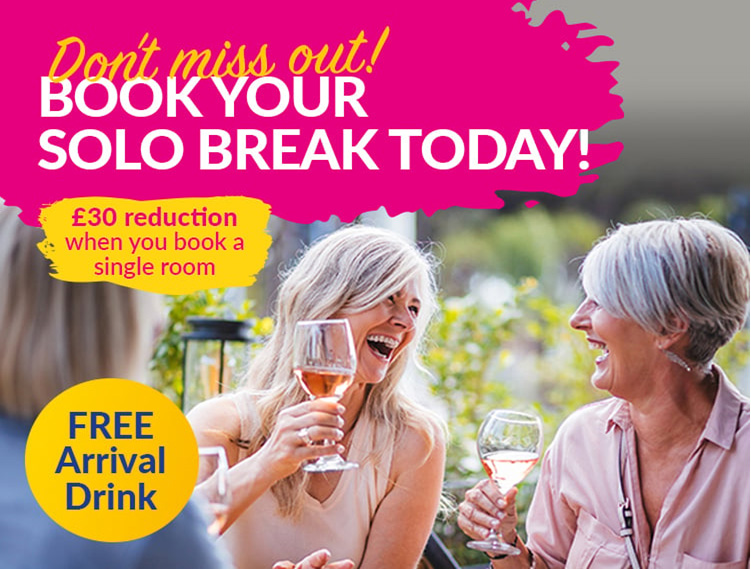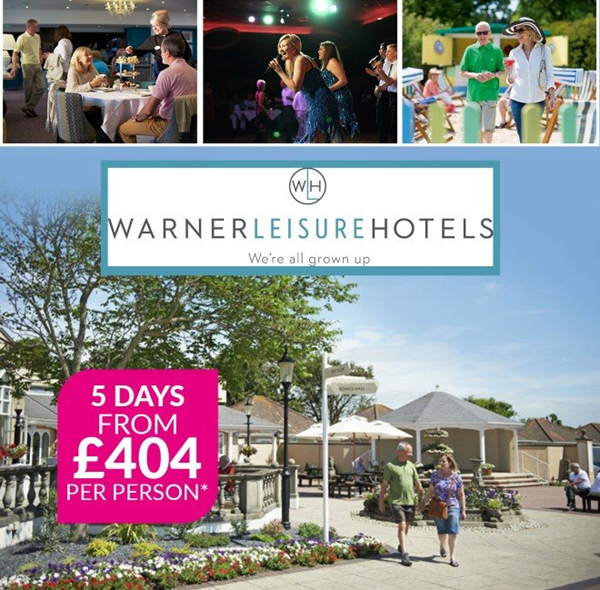 GREAT VALUE HOLIDAYS ALL YEAR ROUND!
We have a fabulous selection of seaside breaks to choose from. With 22 award winning 3AA star Leisureplex hotels, all located in prime positions at the finest coastal resorts in the UK, you'll be spoilt for choice.
So whether you have always fancied seeing the spectacular Scottish Highlands, love the thrill of Blackpool's attractions or simply want a nice relaxing break by the seaside enjoying the sunshine, you are guaranteed to find the perfect holiday for you.
If you haven't booked this year's summer holidays yet, now's the perfect time to do it! Whether you're looking for a short break or a longer vacation, we've got amazing opportunities both in the UK and abroad.

Terrific Trips to Europe 2023

There's nothing like relaxing on your holiday with a cold drink in hand, and with our fantastic range of value-for-money inclusive breaks across Europe, we've got you covered! As well as coach travel and hotel accommodation you'll enjoy a number of excursions that will make sure your holiday is one to remember.
From the rugged coastline of the Emerald Isle to the golden sands of the Spanish coast, we have a range of breaks to suit every taste and budget! Discover our collection now.

Whether you prefer bustling cityscapes, picturesque landscapes or stunning beaches, our wide range of European holidays offers something for everyone.
Europe may be the world's smallest continent but there are a diverse range of landscapes, cultures and history to experience. Take your pick from our weekend breaks or longer holidays, which all have carefully planned itineraries so you can see the best of the country or countries you're visiting.

Now, it's over to you, time to choose the overseas 2022 holiday of your dreams. But hurry – these breaks won't be around for long!

We offer a diverse selection of holidays to Europe from bustling city breaks, relaxing river cruises, and seaside retreats to scenic inclusive coach touring holidays.
Whichever destination you choose, you can simply sit back, relax and explore everything this great continent has to offer from the comfort of your coach.

Great Short Trips - If you're looking for a short coach break why not hop over the channel to the beautiful city of Bruges, known as the Venice of Northern Europe with its winding canals, or Amsterdam, home to hundreds of colourful buildings, windmills and bridges? Belgium and The Netherlands are the top destinations for a great short break abroad!