Coach Breaks 2019/2020
There's nothing quite like a coach holiday for a relaxed, hassle free break. The chance to sit back and look out as the world passes by your window, the journey an integral part of the holiday itself.
Whether you're sightseeing around the UK or looking to head into Europe we have a trip just for you. Coach holidays come in all forms and varieties. Tours around the UK and Ireland, a chance to take in the tea-rooms, to kiss the Blarney stone or revel in the great outdoors of the Scottish Highlands. Or maybe a tour into Europe and a chance to savour the stunning alpine scenery of Austria and Switzerland or indulge in the delights of the old historic cities of central Europe. You may of course be looking to simply enjoy the novelty of a hot summer's eve in the sultry south.
Coach Breaks.com, in partnership with many of the main tour operators in the UK can offer first class tours throughout Britain, Ireland and continental Europe. Ranging from day trips to the races, the theatre or Christmas shopping excursions to longer guided tours that allow you to experience the delights of new places, spectacular scenery and new cultures to more specific coach holidays that may take in historic sites or battlefields, EuroDisney or trips to special events such as the Military Tattoo in Edinburgh.
So, if you're looking for a coach tour this year, whatever your reason, your preference or personal taste then drop us a line.. Our team of consultants will be delighted to help and ensure you find the coach holiday of your choice.
Coach Holiday Deals

Weekly Deals From Leger Holidays




This May and June, grab phenomenal prices on UK and European breaks with our best value deals.
In May our Flower Show tours start as the UK's finest gardens come into full bloom. In Europe save up to £390 per person on breaks, with prices starting from just £48 per person per day. Destinations range from the Costa Brava on an all inclusive basis to discovering the beauty of Scandinavia on a 17 day touring itinerary.
In June make a huge saving of up to £635 per person on a cruise aboard the MS Serenade 2, discovering the stunning Danube and superb Bavaria along the Main River.

Discover all of our best value deals on May and June breaks. Prices are already reduced online, book now!

Save up to £635 per person on river cruises aboard the MS Serenade 2, with free flights included on air itineraries. Cruises travel along the Main and Danube Rivers and include the spectacular cities of Nuremburg, Vienna, Budapest and many more. Cruises depart between the end of May and September 2019.

Take a holiday in May and June with Our Spectacular 10 Deals!
We have one-price deals across 10 guaranteed price brackets starting from just £109 per person. Holidays are 4, 5 and 8 day UK breaks, ranging from Scotland's lochs to the South Downs in Eastbourne and so much in between.

Destinations across the UK and Europe are available with departures between April and June. Take a look and see where you can discover with Shearings this spring.

Enjoy your summer your way, with savings of up to £640 per person across holidays in the UK, Europe and beyond! Whether you're looking for a slice of summer sunshine, the thrill of attending a special event or a relaxing river cruise, we have your summer holiday plans sorted!
Choose to travel by coach, air or rail for ultimate flexibility, with welcoming accommodation and meals and excursions included on many of our breaks.
A massive discount of up to £640 per person is valid on our Danube's Great Cities river cruise taking in the cities of Linz, Vienna, Bratislava and Budapest and beautiful towns and countryside across Austria.
Savings of up to £100 per person are available on Grand Prix holidays with discounts on other Special Event Breaks including Edinburgh Tattoo tours.

There's nothing better than a last minute deal, as long as it's outside of Westminster!
We've got some superb breaks this spring with savings of up to £1,015 per person on UK and European getaways.
Whether you want to go to St Ives or fancy discovering some of the UK's best flower shows as spring comes into bloom you'll enjoy great discounts on UK breaks leaving soon. In Europe discover otherworldly Iceland or sunny Spain by air or save a massive £1,015 per person on our Spectacular Danube to the Black Sea river cruise.

We've got so many holiday options across the UK and Europe this spring and summer - book now for fantastic prices and best value across our full range, from UK seaside breaks to European all inclusive holidays and everything in between.
Get away to fantastic resorts along the British coastlineor enjoy an all inclusive break to Spain, Italy or other destinations across the Mediterranean. Discover one of the UK's best flower shows or the spectacular Edinburgh Tattoo Festival with more seats added due to high demand! On one of our European event breaks experience the Paris Air Show, world-famous Monaco Grand Prix and much more.

Finally, don't miss our new Deal of the Week, saving up to £443 per person on our Portugal, Spain and Douro Valley river cruise which departs on 27th June.

We've started to launch our river cruise collection for 2020, with new tours meaning our extensive range has expanded even further. Prices start from just £739 per person with travel by coach, full board or all inclusive food and drink and excursions included. Choose from rivers across Europe, whether you want to enjoy the sun on the Douro, to discover the beautiful Danube or many more options across the continent.

You can save 10% on our Autumn and Winter breaks when you pay in full* before June!
Book a break leaving between 30th September 2019 and 3rd April 2020, paying the full balance and using promo code DBE917 before midnight on 2nd June to get this deal.

On Christmas and New Year breaks, we've included superb extras to really make the festive season special. Depending on which tour you choose, enjoy Christmas lunch, New Year's Eve parties, drink inclusions and entertainment. At Bay and Coast & Country hotels you'll also receive brunch on Christmas Eve and Boxing Day, a drinks reception, afternoon tea on each day and a gift from Father Christmas. Spend the festive season with us and get so much included!

Great-value prices, expertly planned itineraries and luxury coach travel… when you book a Leger holiday, you can be sure that there's no funny business. Whether you're discovering the wonders of Rome & Pompeii, experiencing the delights of Lake Garda or taking in the highlights of the Spanish coast, our wide range of tours are no laughing matter.
With Brexit pushed back to October 31st, now's the time to book your summertime escape, as you can rest assured that your travel plans will be completely unaffected.

With plenty of incredible experiences still to choose from, to some amazing European destinations including Belgium, Austria and France, make the most of your summer on an escorted tour with Leger Holidays.

Don't delay, book today, and enjoy savings of up to £100 per person!

---
Featured Coach Holidays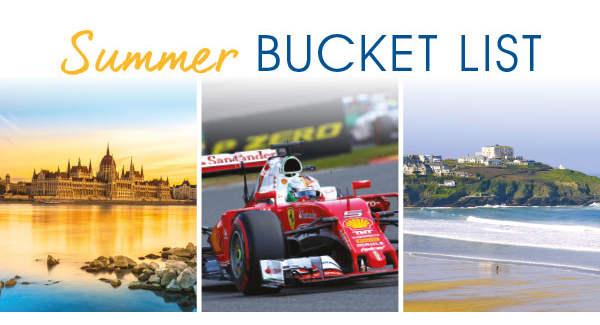 Our Summer Bucket List is back! Included are some of our most popular tours that are being booked right now. Whether you're looking to book a break discovering Central and Eastern Europe or the magnificent Italian Grand Prix, or if you want to enjoy a superb break in the UK we have the summer holiday for you.
Holidays include fantastic savings and depart between May and September, with prices from just £393 per person. Take a look at our top holidays below and see where we can take you this Summer.
---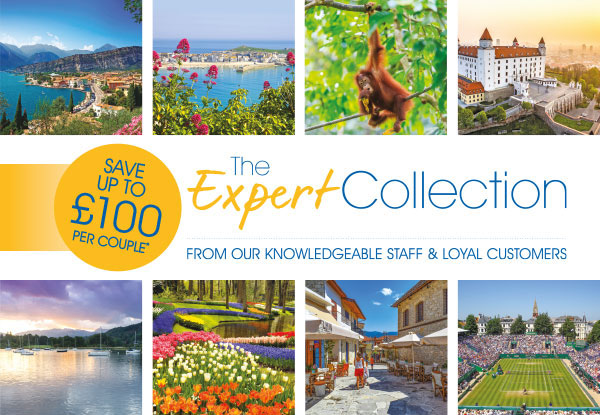 The Expert Collection is a round-up of destinations across the UK, Europe and beyond that we think you'll love. What's more, you can save up to £100 per couple on these highly recommended holidays, with prices already reduced online!
Whether you're looking for a UK break, European escape or Worldwide adventure we have a fantastic range of 2019 holidays to fire your imagination. Including our best loved UK resorts, scenic river cruises and our new range of escorted air tours which are now bookable online.
---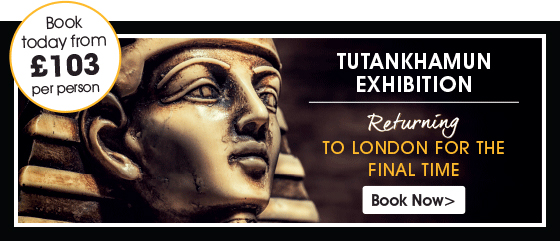 We are delighted to announce our newest event break in the UK! Book now to see Tutankhamun: Treasures of the Golden Pharaoh with us in London. In celebration of the 100-year anniversary of the tomb discovery, the exhibition will feature over 150 unique artefacts discovered within Tutankhamun's tomb, which are visiting London for the final time before moving to a permanent, specially built location at the Grand Egyptian Museum in Cairo. Over 150 stunning authentic tomb objects, 60 on display outside of Egypt for the first time, showcase the spectacular artistry of the boy king's 3,300-year-old treasure and will dazzle audiences of all ages.
This is an absolute must-see cultural event and a final opportunity to experience the magic and mystery of Tutankhamun before his treasures return to Egypt forever.

We've got short breaks available between November 2019 and April 2020 with two-day itineraries with travel by coach, with bed & breakfast accommodation, tickets to the exhibition and time to enjoy vibrant London included! Book online now for November & December 2019 from just £104pp. Book early as places are limited for this popular event!
---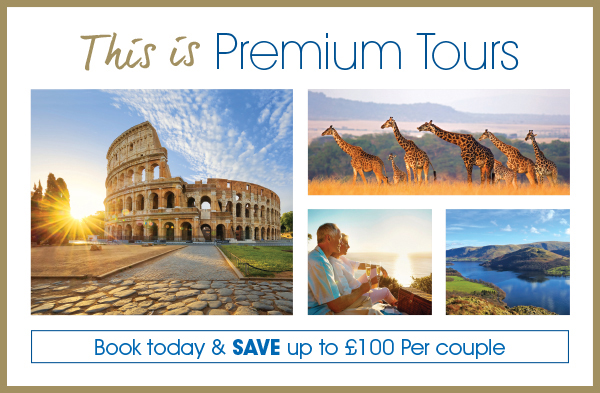 Our Premium Tours are a handpicked selection of our finest itineraries, meticulously planned by our expert team to ensure every detail of your holiday is perfect.
Holidays feature top hotels in delightful towns and cities or magnificent countryside, luxurious travel options by coach, rail, air or cruise and destinations across the UK, Europe and the world.
All include unique and one-of-a-kind experiences, with options as diverse as the wonderful Lake District, the rarely explored Baltic Capitals and the diverse culture and wildlife of India.
---
Our fascinating Special Interest tours give you the chance to indulge your favourite passions, or perhaps to discover new ones you never knew you had. We're proud to offer an exclusive selection of breaks and tours allowing you to experience something different, or go to a bucket list event.
Maybe you're an amateur botanist waiting to burst into bloom or a secret adrenaline junkie who has an unexplored need for speed. We have events ranging from flower shows and bulbfields tours across the UK and Europe to thrilling Grand Prix events and many more.
Our full range of special interest tours also include breaks including tickets to live shows, holidays to Italy to experience the awe-inspiring Venice Carnival and even tours to Australia to see Wigan Warriors tour New South Wales.
Treat yourself to something a little bit different with our spectacular Special Event short breaks, available now from selected pick up points across the UK.
These great value two and three-day breaks give you the opportunity to enjoy truly unique experiences, with included entry to some of the UK's most special events, such as fantastic floral events, sensational sports and TV favourites. Join us and create memories you'll treasure forever!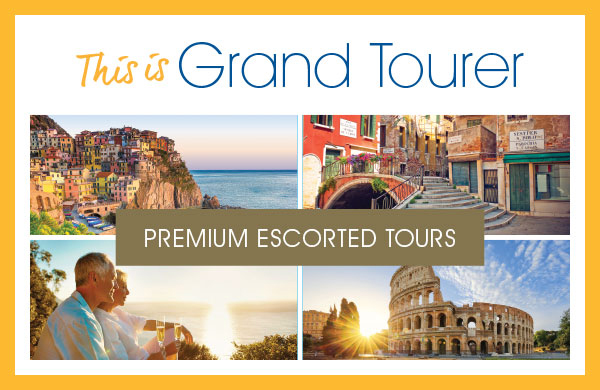 We're proud to present to you our Grand Tourer Collection – a selection of our signature tours across the UK & Europe, handpicked by our dedicated team and complete with unique experiences and meticulous details that create 'The Grand Tourer Experience'.
Packed full of charm, character and candour, these tours each carry a special Shearings signature. And whilst our holidays may be award winning, what matters to us most is your experience. We strive to make sure your next adventure is nothing short of unforgettable.

With Grand Tourer, you'll find a choice of travel options, handpicked accommodation, door-to-door service on coach holidays, dedicated tour managers on selected holidays and expertly-curated itineraries, with every last detail meticulously planned by us for you
---
Or why not give yourself something to look forward to in 2018 with one of our award-winning holidays? We have some brand new tours available including a special trip to one of Europe's most popular tourist attractions, Disneyland® Paris.
Did you know that Shearings can take you to a variety of UNESCO World Heritage Sites across the UK and Europe?
The UNESCO sites have all been chosen because of their great historical, cultural or scientific importance, and are also extremely impressive and visually stunning, creating perfect holiday memories whether you're exploring somewhere new or visiting your favourite destination.
With Shearings you can choose a UK holiday which includes visits to magical UNESCO destinations and sites such as the magnificent Giant's Causeway or areas of the Lake District, or opt for a European Escape and visit the historical site of Pompeii.
With a choice of flexible travel options, welcoming accommodation, meals and excursions included on most of our holidays, plus pick up points from across the UK, our holidays are always great value. Choosing to visit one of the many UNESCO World Heritage Sites and destinations on offer is an added bonus, all part of the Shearings promise to make each and every trip with us unforgettable.
Make your next holiday a truly enriching experience...
Our family holidays are perfect for enjoying quality time with children, grandchildren and even great grandchildren! Our choice of wonderful experiences include trips to meet the colourful characters of Disneyland® Paris, holidays on the Great British seaside, where you can all enjoy traditional amusements as a family, trips to discover The Making of Harry Potter and much more.
With holidays from as little as £99pp, a break for the whole family needn't break the bank. Prices on our website are based on adults, but discounts are available for children on most of our holidays.
Travel through spectacular scenery to sought after destinations, on our unique state-of-the-art, comfortable coaches. For extra luxury and extra legroom, you can upgrade to Silver Service which features a relaxing rear lounge, ideal for getting to know your fellow travellers. Or, upgrade to Luxuria which offers even more personal space and at-seat interactive T.V Screens!


Remarkable Grand Explorer Holidays
We know that visiting a multitude of places, some of which are a little out of the ordinary, can be a bit daunting to arrange and visit independently. That's why, our expertly planned itineraries take care of everything, whilst bringing you some of the most fascinating, amazing and extraordinary experiences!

Travelling further afield can lead to a whole new world of experiences...new cultures, new cuisines, world famous sights and landmarks to be seen, it's a big world out there. And, you can rely on Leger's fantastic collection of Worldwide holidays to take you to some of the finest long-haul destinations, including the USA, Canada, Australia, New Zealand, South Africa and India!
Book Your Coach Break Online Today
Associate Sites: www.lapland-trips.co.uk - www.shortstays.co.uk - www.villas-with-pools.net - Sunseeker Holidays - www.rail-tours.co.uk - Escorted Tours - Safari Tours - www.mystery-weekends.net