Holland Coach Breaks 2019/2020
Beautiful Holland, the ideal destination for keen walkers and cyclists.
Its flat landscape gives it a certain appeal for anyone who likes leisurely activities. But that's not all. Holland is famous for its rich heritage and culture. Of course you cannot ignore the draw of Amsterdam. Famous for many things besides its architecture, canals and famous artists, there's plenty of things to see and do in this unique city. If you want to experience something outside of the buzz of the capital, we also head to Valkenburg, a popular town with quaint cobbled streets, beautiful buildings and an excellent array of cafes, bars and shops. There really is something for everyone in the Netherlands.
Although smaller than its neighbours, Holland is famous for so many things including its bulb fields, windmills, cheese markets, waterways and of course its wooden shoes. Join us on a short break that's guaranteed to put a spring in your step, and lets discover its Dutch delights and blooming beauty together...
Top Holland Coach Holiday Deals
Valkenburg House Party
Join us for a fantastic five day break to the historic town of Valkenburg in the southern Netherlands. Our Valkenburg house party includes half board accommodation, with four hours free bar daily as well as a welcome drink and entrance to a nearby casino.
5 Days departing:
September
FROM ONLY £309PP
Traditional Holland All Inclusive
Enjoy a great break with us as we make our way to the small town of Bovenkarspel, where we will get the opportunity to take in the scenic delights of traditional Holland. With two included excursions, we will discover a number of Holland's picturesque towns, including Hoorn, Enkhuizen, Volendam, Marken and Edam, as well as visiting Belgian Ostend.
5 Days departing:
Aug & Sept
FROM ONLY £349PP
Holland Coach Holidays
Valkenburg, Amsterdam & Rhine
7 Days From £439
A relaxing holiday based in the popular town of Valkenburg with visits to Amsterdam and the old-world charm of the Rhine Valley and Monschau.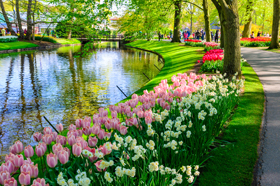 4-5 Days From £419
Experience the joys of spring on our charming river cruise, taking in the highlights of Holland including the blooming Dutch Bulbfields and the magical Keukenhof Park, famous for its stunning floral displays of spring-time tulips.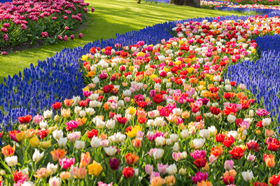 4 Days From £319
Enjoy the carpet of colour at Keukenhof Park combined with an exploration of Amsterdam.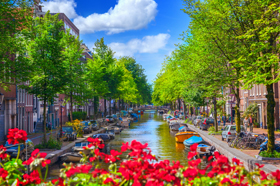 5 Days From £419
Discover the best of the Netherlands as we combine traditional Holland, with visits to Amsterdam and The Hague.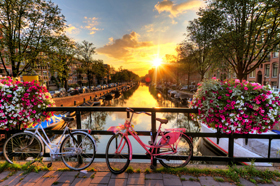 4 Days From £299
Discover the rich history of Holland's Hanseatic towns with their remarkable buildings and charming character.
Book Your Coach Break Online Today
Itineraries: Dutch Bulbfields & Amsterdam