Kitzbuhel Coach Breaks 2022/2023
Think of Kitzbuhel and you will undoubtedly think of skiing, but the trendy, sophisticated Tyrolean resort wears its summer clothes very well too.
With the Kitzbühler Alps' and the 'Wilder Kaiser' mountain dominating the skyline, the walled 16th Century medieval town is one of the most picturesque in Europe and offers scenery that will simply take your breath away.
The Hahnemkamm which overlooks the town is home to the world-famous Strief course and plays host to the most spectacular downhill ski race of the season. In the summer the snow gives way to 170km of walking trails, which enable you to walk the route and see the gates which mark the course.
At the height of summer, the Kitzbuhler Horn is transformed into a stunning garden of alpine flowers that create a kaleidoscopic carpet of colours. Explore the mountain paths to get a closer view, or hop on one of the summer lifts for the best panoramas of the landscape and breathe in the fresh mountain air.
Once back down to earth, the crystal clear waters of Lake Schwarzee provide the ideal place to relax and soak up the sun.
In town, Kitzbuhel's cobbled streets are lined with colourful Bavarian style buildings and stylish coffee and wine bars where you can spend a leisurely afternoon or evening.
The Church of St Catherine, which towers above the rooftops, dominates the town centre and is a stunning example of Gothic architecture which will stop you in your tracks, whilst you can trace the town's heritage in the Kitzbuhel Museum.
A coach break is the best way to discover Austrian Tyrol as it means you don't miss any of the scenery.
Kitzbuhel Coach Holidays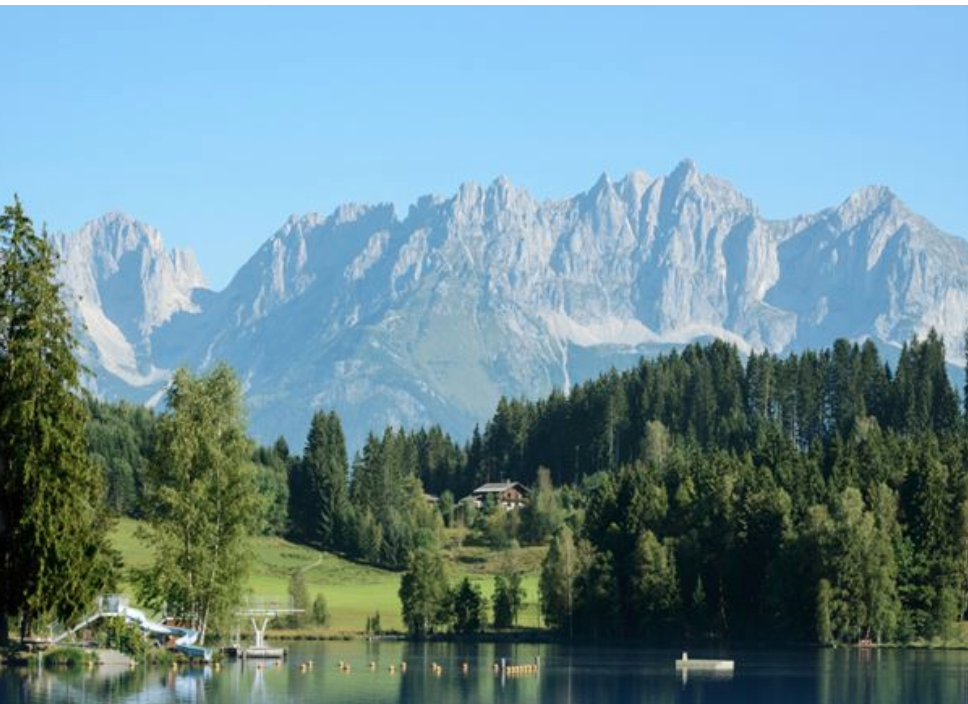 The medieval town of Kitzbuhel is surrounded by the Kitzbuhel Alps and is a delight to explore all year round, with its quaint centre, brightly-painted houses and stunning backdrop of pasture-laden hills. Stroll along the historic alleyways and follow in the footsteps of ski legends Toni Sailer and Hansi Hinterseer, as well as the renowned painter Alfons Walde, whose paintingscaptured the development of the town into a world-famous winter sports centre.
Book Your Kitzbuhel Coach Break Online Today