Battlefield Tours 2018/2019
With the help of our knowledgeable Specialist Guides, our Battlefield Tours enable you to better understand the history and discover the stories of those we lost during wartime. Join us this Centenary period as we Walk in the Footsteps of Heroes® on an inspirational journey of Remembrance you will never forget.
A WW1 Battlefield Tour can be a journey of reflection, appreciation and education, but most importantly a journey of Remembrance. Join us as we visit the sites where the infamous battles of the Great War took place, to recall the monumental acts of sacrifice, bravery and courage which shaped our future.
Battlefield Coach Holidays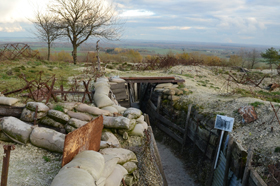 Western Front End to End
9 Days From £929
Join us on a unique journey as we travel the whole length of the Western Front, starting on the Belgian coast and reaching the far end on the border with Switzerland.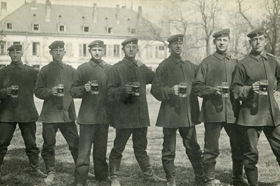 Beer & Battlefields
5 Days From £579
Raise a glass to our heroes and combine visits to the battlefields from both WW1 and WW2, with visits to some of the best breweries, many of which were effected by the conflicts.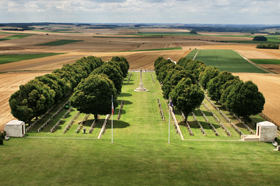 Centenary of ANZAC at
Villers-Bretonneux
5 Days From £399
As well as visiting key WW1 battlefield sites including VC Corner and Messines Ridge, this emotive tour also attends the commemorative events on the Centenary of this iconic battle.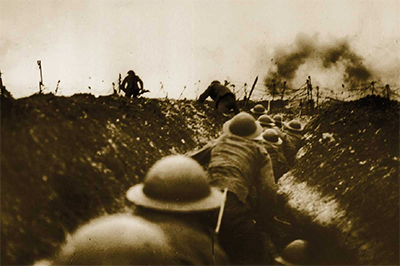 All Quiet on the Western Front
4-5 Days From £319
This is the perfect introduction to the First World War battlefields looking at the key battlefield sites of the Great War on the Western Front in Belgium and France.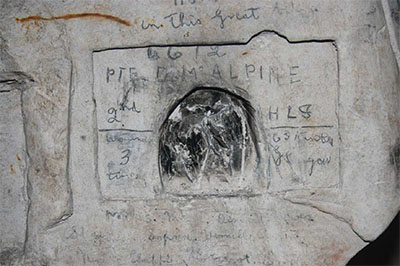 Tunnellers on the Western Front - The Underground War
4 Days From £339
The war beneath the Western Front in Belgium and France was the Underground War, fought by tunnellers deep beneath the surface where they blew charges to destroy each other or positions on the surface.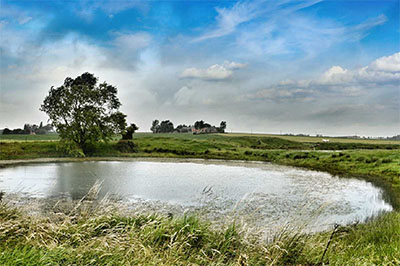 They Called it Passchendaele
5 Days From £519
A century ago in Flanders, Belgium, the year 1917 was dominated by two great offensives: the Battle of Messines in June 1917 when nineteen mines were detonated under the Messines Ridge, and the Battle of Passchendaele where men fought in terrible battlefield conditions or mud and rain.
Book Your Coach Break Online Today