Keukenhof Gardens Coach breaks 2022/2023
A must on any 'bouquet' list, this collection of short breaks features some very impressive floral displays.
The Netherlands' love affair with tulips has been going strong for centuries. Billions of them burst into bloom every April, blanketing parks, fields and gardens in a rainbow's worth of colours. Our favourite place to see them? Keukenhof Gardens.
Nicknamed the 'Garden of Europe', Keukenhof is absolutely spectacular in the springtime, with row upon row of brightly coloured tulips, woodland paths bordered by hyacinths and daffodils, and winding streams flecked with fallen blossom petals.
Brighten up these dark winter days, and discover our range of blooming lovely Flower and Garden breaks. From the delights of Amsterdam and sensational Keukenhof Park, you can rely on us to plant a smile on your face this spring!
Keukenhof Tours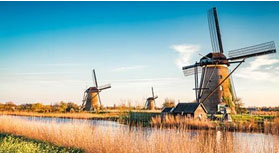 Dutch Waterways and the Beauty of Keukenhof
Wander wide-eyed around the kaleidoscopic Keukenhof Gardens, where rows of millions of tulips are set to burst into bloom; sip coffee in canalside cafes in Utrecht; explore the series of awe-inspiring Delta Works.  
From £1,199pp - 7 nights cruise on MS Serenade 1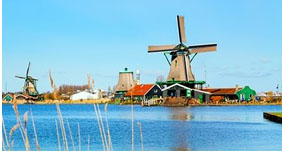 Seeing crocuses, daffodils, hyacinths and tulips at colourful Keukenhof Gardens. A visit here is a real high-point of a springtime Netherlands cruise.
From £899pp - 5 nights cruise on MS River Discovery II
Keukenhof Gardens Coach Breaks