Cologne Coach Breaks 2022/2023
Cologne historical charms are also portrayed in its vast amounts of museums from the Ludwig Museum which includes one of the largest collections of art by the legend Picasso, to the Imhoff-Schokoladenmuseum of chocolate and the Frangrance Museum of Perfume and Artwork – a great variance to be enjoyed on our coach breaks.
Another brilliant attraction are the Cologne Lights, also know as the "Kölner Lichter" which light up the sky in flames between the bridges of Cologne. The impressive firework display is synchronised with music and transforms the Rhine into a colourful sea of lights, waterfalls and hundreds of thousands of sparklers.
You can also see Cologne through a different perspective by visiting their renowned Christmas markets, with the majority of them being presented in front of the Dom Cathedral, offering a brilliant backdrop view of the gothic masterpiece. The city offers seven different Christmas markets in total from those for children with Santa's Grotto and puppet shows to the oldest Neumarkt Christmas Market offering high-end glamorous products.
Cologne Coach Holidays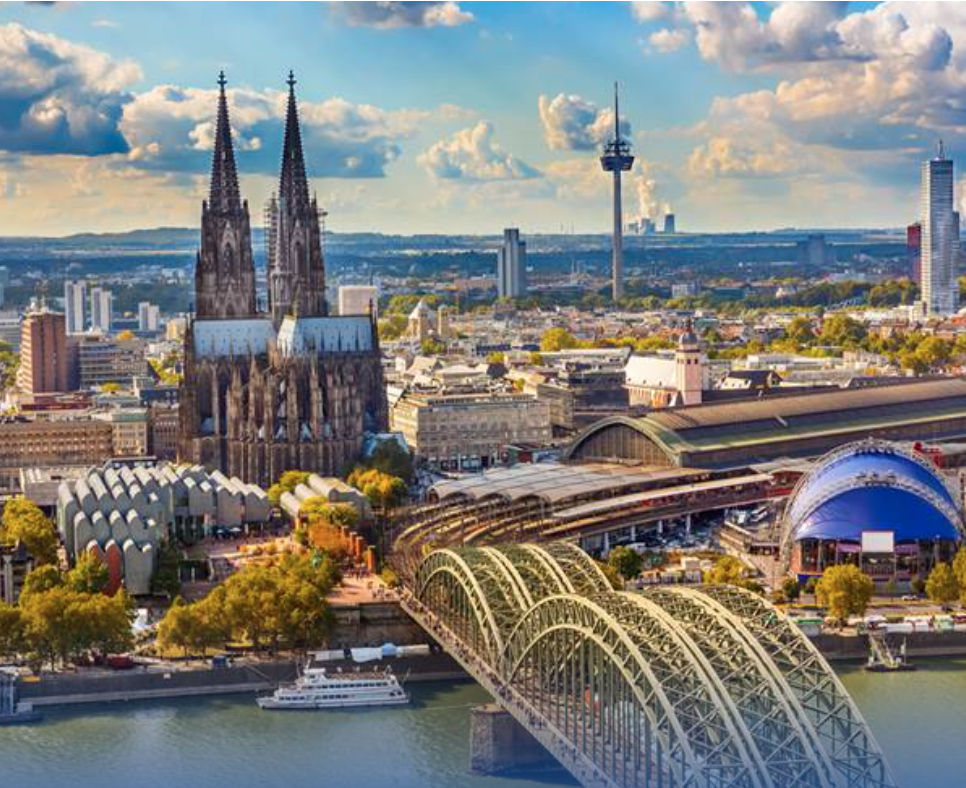 Cologne is the fourth largest city in Germany, situated on the picturesque landscape of the Rhine River and is known for being a media, tourism and business hotspot with various attractions to be enjoyed on our coach breaks from its gothic architecture to their brilliant Lights Festival & Christmas Markets.
Book Your Cologne Coach Break Online Today