Giants Causeway Coach Breaks 2022/2023
Formed 60 million years ago by volcanic activity, the formation of 38,000 hexagonal basalt columns, stretches far into the sea, some standing as tall as 12m high and it is Northern Ireland's only UNESCO World Heritage Site. Many sea birds can be seen off the stunning coastline, along with rare and unusual plant species.
Of course folklore tells a different story, which says the causeway was the work of one giant, Finn McCool, the leader of the guardians of the King of Ireland, who pulled up stones to make the causeway from Ireland to Scotland to fight the Scottish giant, Banandonner.
In 2012 The National Trust undertook a major £18.5 m project to restore the headland and create a new Giant's Causeway Visitor Centre, making your coach tour experience to the Giant's Causeway even better.
Giants Causeway Coach Holidays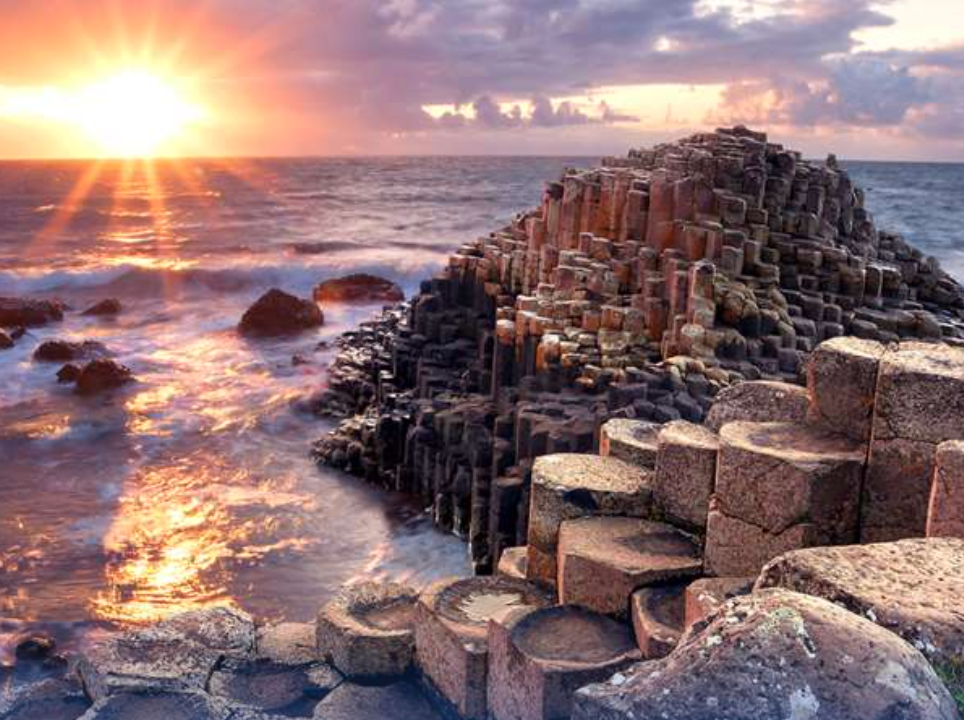 Coach Holidays to The Giants Causeway
Often described as the eighth wonder of the world, the mysterious and intriguing Giant's Causeway has attracted visitors for centuries, harbouring a wealth of local and natural history, and surely one of the most interesting destinations for a coach holiday.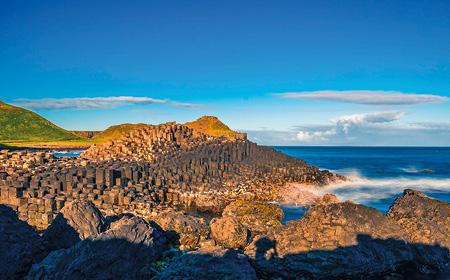 Experience the highlights of the Emerald Isle, beginning and ending in its capital cities. Starting in Belfast, we'll visit the Titanic exhibition and explore the incredible Giant's Causeway - 40,000 basalt columns built by a giant, according to legend. Crossing into Ireland, we'll see spectacular scenery as we encounter the Cliffs of Moher and drive the celebrated Ring of Kerry peninsula road. 
8 days from £1,799 per person
Tour Includes Flights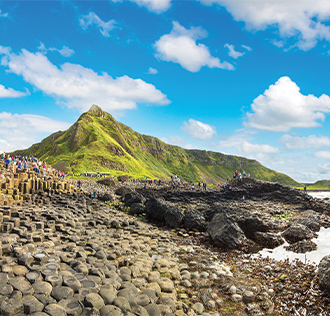 Irish Craic & Culture – Dublin & Belfast
Departures June - Sept - Includes 5 Nights in 3* Hotels with dinner & breakfast - Features Excursions to Dublin, Belfast, Titanic Belfast, Giant's Causeway, Derry~Londonderry & Guinness Storehouse Brewery - 6 Days From Just £529pp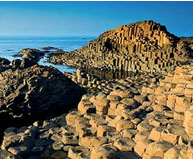 7 days from just £659pp
Departing from the South, Midlands and Yorkshire, this fantastic holiday includes an exciting excursion to the spectacular Giant's Causeway.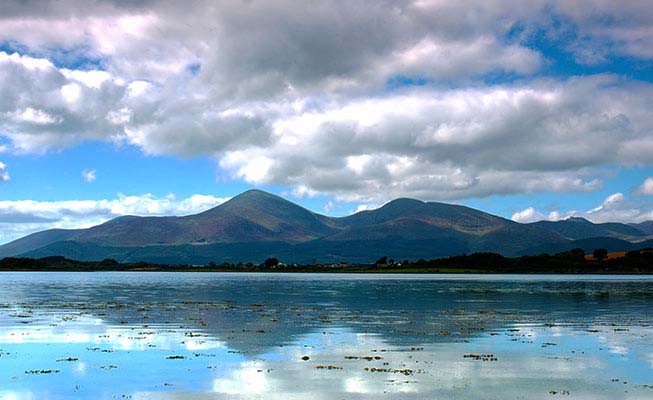 Mourne Mountains, Titanic & the Giant's Causeway
6 Days from just £524 pp
Departures: July - September
• Return coach travel and ferry crossings
• 4 nights at a selected 4-star hotel in Dundalk or Carrickmacross with dinner & breakfast
• 1 night at a selected 3-star hotel in the Dublin area with dinner
• 1 breakfast on the return ferry home
• Excursions to the Mountains of Mourne, Giant's Causeway, Derry~Londonderry, Belfast, Titanic Belfast & Dublin
• Guided walking tour of Derry~Londonderry and guided city tour of Belfast with our tour manager
• Escorted by a tour manager in Ireland
Book Your Giants Causeway Coach Break Online Today