Switzerland Coach Breaks 2021/2022
A country of outstanding natural beauty, with its rolling hills and picturesque scenery Switzerland really is the perfect place to unwind and relax on your next holiday all year round.
Visit the country during the summer months and spend your time exploring plush green forests and idyllic crystal clear lakes. In the winter months you can gaze at the beautiful snow-capped Alps and wander through quaint villages filled with shops selling traditional Swiss cheese and luxurious chocolates. For an experience to remember, why not visit this stunning country during the festive period? You can enjoy your Christmas break surrounded by snow filled streets and enjoy a ride on the famous Glacier Express taking in spectacular mountain forests and Alpine meadows.
Weekly Deals From Leger Holidays
Top Switzerland Holiday Deals
Lake Lucerne & The Swiss Alps
Your base for this wonderful break is the picture-postcard village of Hergiswil, staying at our popular family-run hotel on the banks of Lake Lucerne, one of Europe's prettiest sights. Surrounded by soaring mountain peaks and lush alpine mountains, you're sure to feel totally relaxed as you enjoy the views here.
9 Days departing:
May & June
FROM ONLY £702PP
Switzerland Coach Holidays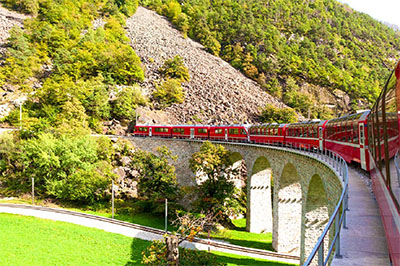 9 Days From £1099
Stunning lakes and picturesque mountains combine with rail rides through spectacular scenery plus a stop-off in cosmopolitan Paris to give you a holiday to remember.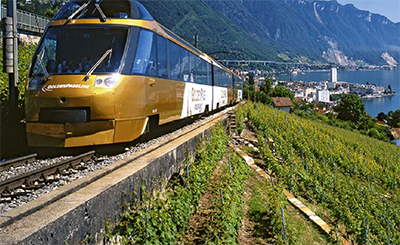 7 Days From £995
Enjoy a scenic tour of Switzerland's stunning Lake Geneva on this new holiday. Visit magnificent towns and cities, including Lausanne, Evian and Geneva before embarking on the rail ride of a lifetime onboard The Golden Pass.
Book Your Coach Break Online Today