Monte Carlo Coach Breaks 2022/2023
What really puts Monte Carlo on the map is the Monaco Grand Prix as the most famous race in the Formula 1 calendar. The streets are taken over for the weekend, with spectators packed on every available corner and in the grandstand to see this unique event. One of the most famous spots on the circuit is the Monte Carlo Casino, which epitomises this luxurious and affluent principality, and visitors can go inside the Casino and chance their luck at Roulette or Black Jack.
Where there is money there are usually plenty of expensive shops to spend it and this is certainly true of Monte Carlo. Chic clothes shops and luxury designer brands like Dior, Gucci, Cartier and Prada can be found in the so-called Golden Circle next to the casino and along the Avenue Monte Carlo. There is, however, still a thriving market where fresh produce and crafts are on sale each morning.
There are also more affordable shopping areas with high street brands like La Condamine which is situated near the port, but a coach tour to Monte Carlo is more about gazing at the luxury yachts, designer goods and beautiful architecture in the sunny Mediterranean climate.
Monte Carlo Coach Holidays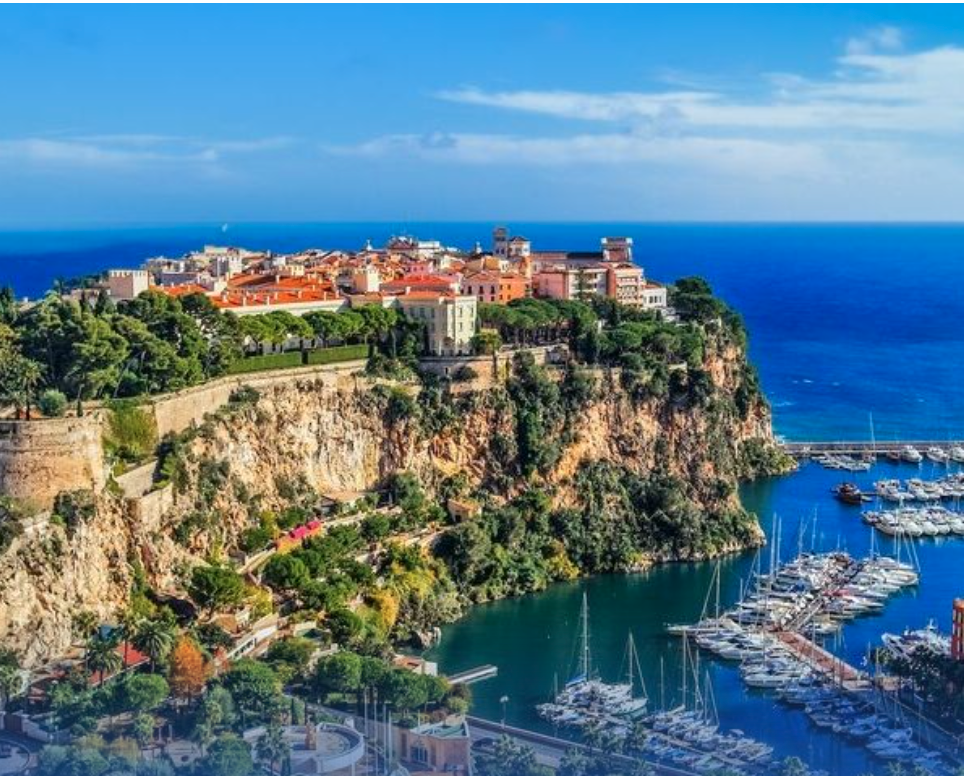 World famous as a place of glitz and glamour, Monte Carlo attracts the rich and famous, and the super rich (!) due to it's favourable tax laws and fabulous position on the sophisticated Mediterranean coast, in easy reach of Cannes, Nice and St. Tropez. Residents include the likes of Bono, Lewis Hamilton and Roger Moore as well as the ruling Grimaldi family who live in the Palace of Monaco high above Monte Carlo marina.
Book Your Monte Carlo Coach Break Online Today