Spain Coach Breaks 2022/2023
When it comes to European holidays, Spain has it all. With beautiful beaches and delicious food it's easy to see why Spain is such a popular destination all year round.
Spain Coach Holidays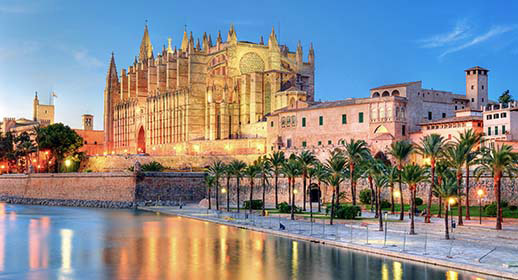 On our stay and explore holidays to Mallorca, we'll delve deeper into what's been bringing well-informed travellers to this beautiful island for years. Gaze at the exquisite stained glass in Palma's impressive Gothic Cathedral and stroll along the white sands of the pine-fringed shoreline at Formentor.
8 days from £1,779 per person
Tour Includes Flights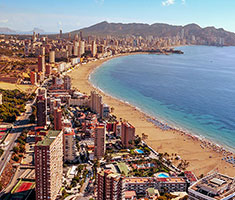 29 Days from just £1349 pp
Departures: January 2023
21/24 nights at a selected 3 or 4-star hotel in Benidorm with full board
Excursions programme
Services of a resort representative on selected days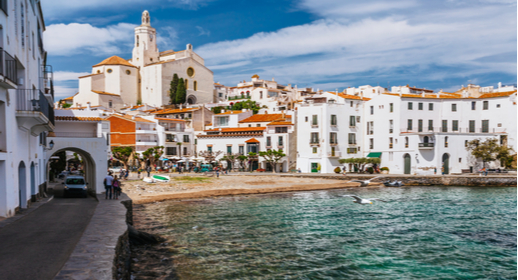 A regional capital packed with architectural treasures. Pretty, white-washed towns nestled between bright blue sea and lush green mountains. There's a lot to draw you to Catalonia, and lots to draw you back. On our Catalonia tours we'll base ourselves in the relaxed beach town of Roses.
8 days from £1,179 per person
Tour Includes Flights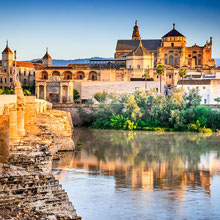 This relaxing holiday gives you the chance to unwind and soak up the sun whilst discovering the best of Andalucía. From your base in medieval Antequera, you'll visit the cities of Cordoba and Seville before heading to Granada, home of the stunning Alhambra Palace. Step inside to discover grand halls, courtyards and fountains, then explore the Generalife Gardens.
8 days from £1,099
Tour Includes Flights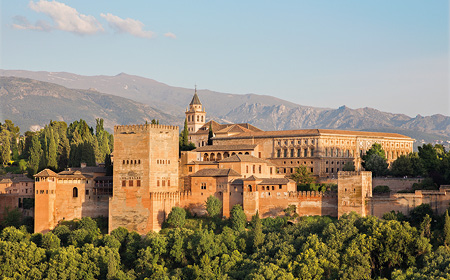 A heady mix of cultures and faiths, dramatic mountain ranges and glorious sunshine make holidays to Andalucía a joy. Join us as we tour Granada's Alhambra (the Red Castle), an intricate fortified palace with centuries of reinvention. Step inside the Mezquita at Cordoba and witness this intriguing mosque-cathedral's cool, graceful beauty.
9 days from £1,449 per person
Tour Includes Flights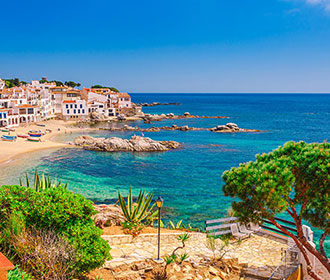 10 Days from just £584 pp
Departures: June - September
7 nights at a selected 3-star hotel on the Costa Brava with dinner & breakfast
Free bar (3pm-10pm) on local Spanish brands (spirits, beer, wine & soft drinks) served in the bar only
Entertainment some evenings
Excursions to Tossa de Mar & Playa d'Aro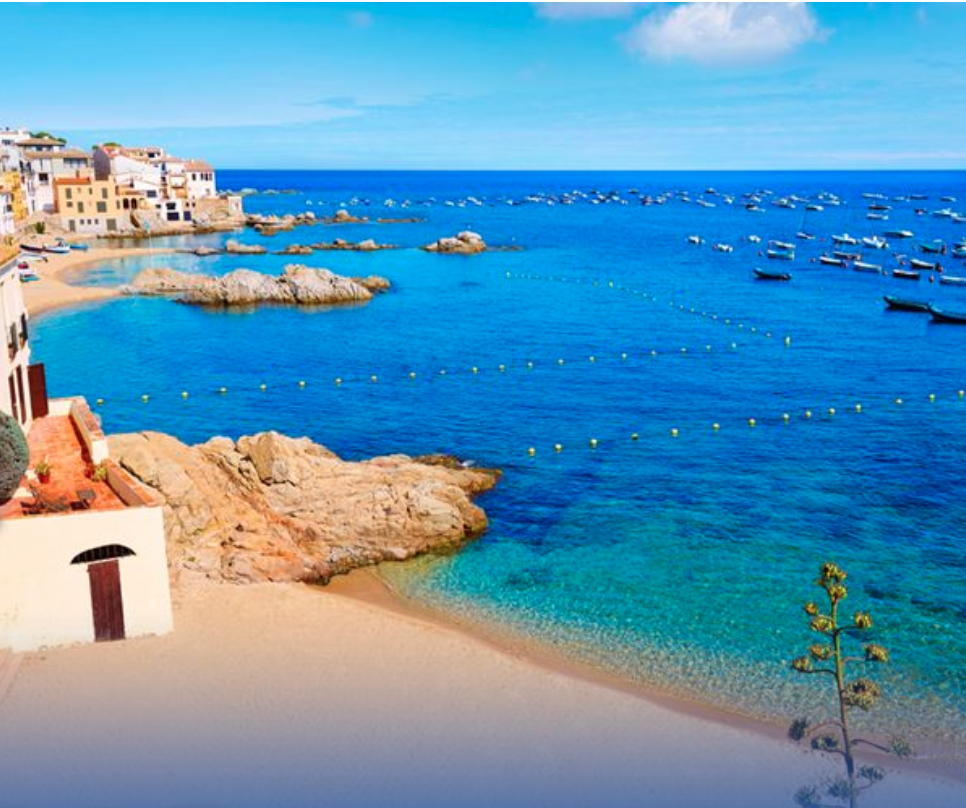 If you're searching for the mild climate of the Mediterranean then look no further than a coach tour to the tiny Catalan principality of Andorra and the sunshine coast of Costa Brava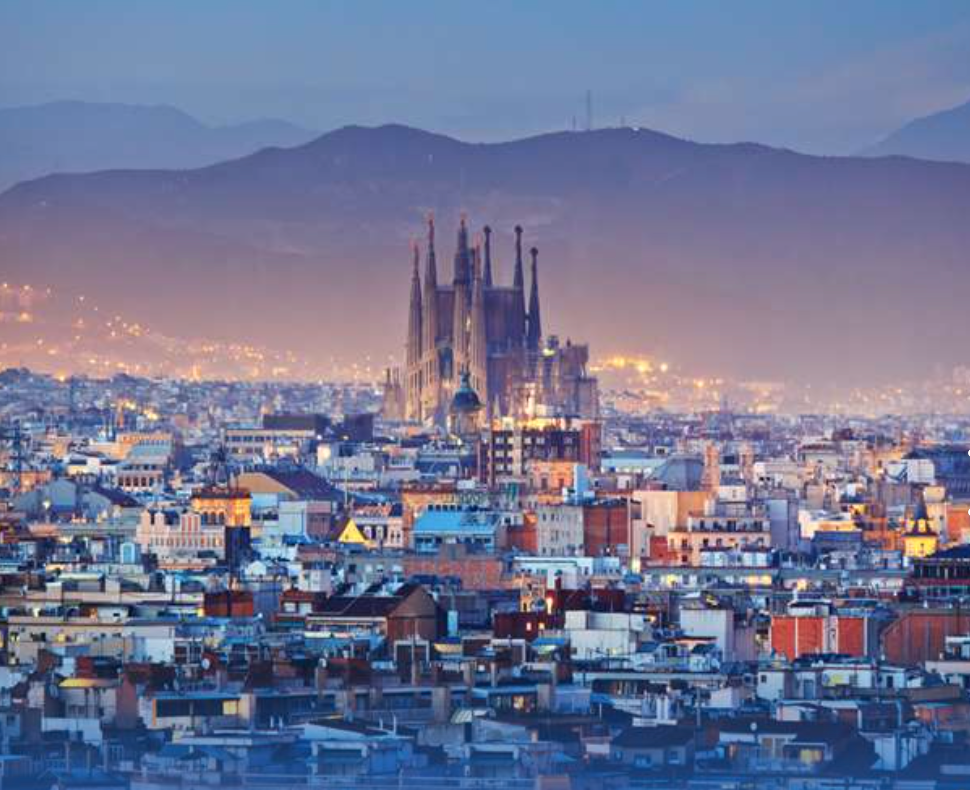 This magnificent city filled with Catalan culture offers various attractions and events for our coach passengers with outstanding museums, art & architecture including the world famous Sagrada Familia and the Casa Bastillo with its renowned skull & bones balconies, designed by the Spanish architect – Antoni Gaudi. Barcelona offers more than just sensational architecture, with fantastic shopping opportunities such as the traditional 'Las Ramblas' bursting with designer outlets and boutiques along with a great range of restaurants and bars.
With a rich cultural heritage, spectacular countryside and coastlines, tasty tapas and a tipple or two, it's no wonder Spain is amongst some of the most sought after holiday destinations. Whether you're looking to soak up the sun and watch the world go by or explore its magnificent cities, we've got the tour for you!
Discover the north of the country and head to Barcelona and the Basque region of Spain. Here you can marvel at Gaudi's Sagrada Familia, or you could head to the 19th century Benedictine monastery at Montserrat. How about a visit to the beautiful Costa Brava where you can soak up the rays on the countries stunning coastlines? You really are spoilt for choice when it comes to choosing your Spanish holiday.
Spain is one of our holiday hot spots but it's not all about sun, sand and sangria. When joining one of our tours to Spain, we'll show you a new side to this captivating country. From the historic towns of the Basque region to the spectacular sights of Andalucia, there's a lot more to España than you might think...
Our top tip for some late summer sunshine is one of the resorts along the Costa Brava. We've got plenty of options in Lloret de Mar, Malgrat de Mar and Tossa de Mar with excursions to discover beautiful Barcelona and all inclusive options available on many tours.
Book Your Coach Break Online Today