River Cruises 2022/2023
Our collection of river cruise holidays combine carefully planned itineraries and excellent excursions, with the comfort of state-of-the-art cruise ships. Full of contrast, culture, flavours and impressions, river cruising offers a unique and relaxing way to experience the very best of Europe. From the Rivers Rhine and Moselle to the romantic River Rhône and the waterways of Holland, join us as we sail into the heart of the continent, passing many iconic treasures, onboard some of the most impressive ships.
River Cruise Coach Holidays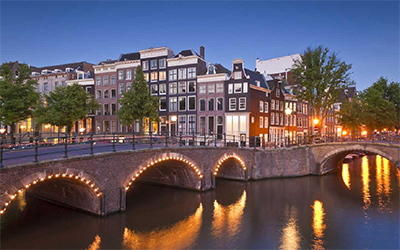 Amsterdam & Festival of Light Cruise
4 Days from just £329 pp
Departures: December
3 nights at a selected 4-star hotel in Holland with breakfast
Excursions to Amsterdam & Volendam
Guided city tour of Amsterdam
Light Festival canal cruise in Amsterdam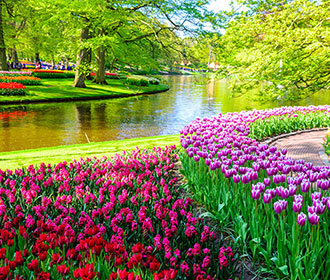 4 Days from just £449 pp
Departures: April
3 nights on the MV Prinses Christina with full board (includes packed lunch for Keukenhof excursion)
Excursion to Keukenhof Gardens
Ports of Call: Vianen, Hoorn & Amsterdam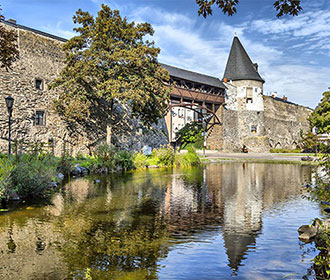 Cruising the Romantic Rhine & Magical Moselle
10 Days from just £999 pp
Departures: June - September
First and last night on a bed and breakfast basis in Northern France/Belgium (last night with a light evening meal)
7 nights on the MV Prinses Christina or MV Virginia with full board, also including:
Ports of Call: Cologne, Andernach, Cochem, Boppard, Rüdesheim, Koblenz & Königswinter
En-route visits to Lille, Monschau, Bruges & Ypres
River Cruise Escorted Tours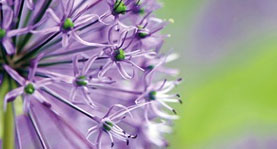 Floriade and the Delights of the Dutch Waterways
Take a fascinating step into the green future at the International Horticultural Expo, Floriade - a once-every-decade experience - where the theme is 'Growing Green Cities'
From £1,599pp - 7 nights cruise on MS River Discovery II
Scenic Sights of the Beautiful Moselle
Cruise the river Moselle on MS Serenade 1 and discover this region's best-kept secrets. Scurry between timber-framed houses and cobbled streets in the shadows of Cochem's grand castle. 
From £1,499pp - 7 nights cruise on MS Serenade 1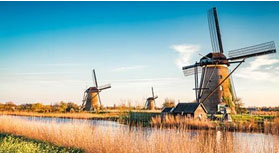 Dutch Waterways and the Beauty of Keukenhof
Wander wide-eyed around the kaleidoscopic Keukenhof Gardens, where rows of millions of tulips are set to burst into bloom; sip coffee in canalside cafes in Utrecht; explore the series of awe-inspiring Delta Works.  
From £1,049pp - 7 nights cruise on MS Serenade 1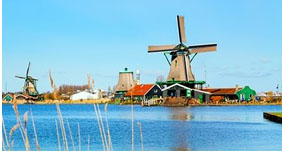 Seeing crocuses, daffodils, hyacinths and tulips at colourful Keukenhof Gardens. A visit here is a real high-point of a springtime Netherlands cruise.
From £999pp - 5 nights cruise on MS River Discovery II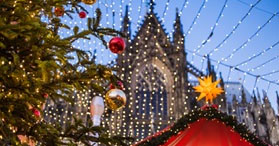 Traditional Christmas Markets on the Rhine
This Christmas markets river cruise takes you through the undulating valleys of the Rhine to some of Germany's most picturesque places.
From £899pp - 7 nights cruise on MS Serenade 1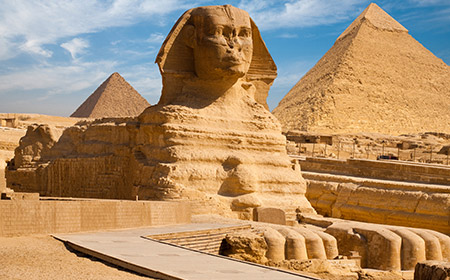 Cairo, Alexandria and a Nile Cruise
Remember the wide-eyed wonder of learning about ancient Egypt at school? On this comprehensive Egypt tour and Nile cruise, we discover ancient Alexandria (location of one of the Seven Wonders of the World, the Lighthouse of Alexandria) and learn of the astonishing workmanship that created the Pyramids of Giza near Cairo.
12 days from £2,299 per person
Tour Includes Flights
River Cruises
The popularity of River Cruise holidays continues to grow and it's easy to see why. Combining excellent excursions with the comfort of state-of-the-art cruise ships, you'll discover a relaxing way of visiting a multitude of places, whilst only unpacking once, and enjoy the ever-changing scenery as you meander your way through the heart of Europe.
Choose from some of the most spectacular rivers in Europe and enjoy fantastic facilities while aboard to really make the most of your holiday as you sail through some of the most amazing towns and cities on the continent.
Sailing down the rivers of Europe has fast become one of the most popular ways to experience some of its biggest and best attractions. With a long list of jaw-dropping scenery, historic cities and idyllic villages along their shores, it's easy to see why! When you step on board a river cruise, you can be sure that your perfect holiday is just around the river bend.
Europe's rivers have fast become a traveller hotspot, and there's no wonder, with stunning scenery and picturesque riverside towns to explore! Step on board a Leger river cruise, and discover this unique, relaxing way to holiday for yourself...
Book Your Coach Break Online Today