No Fly Cruises 2022/2023
Isn't it time you explored the most impressive destinations and enjoyed the most unique experiences? Then it's time to find your perfect holiday, and we're confident you'll find it here within our collection of incredible Sea Cruises.
Sail away on one of our brand new cruises and get a bargain while you're at it! Let the wonders of the Northern Lights inspire you on our journey to Iceland; or, if you're looking for a bit more sunshine in your life, join us as we travel to exotic Morocco while exploring the likes of Spain and Portugal along the way. There's something to float everyone's boat on a cruise.
Every year we see an increase in the popularity of no-fly cruise holidays, departing from Southampton or Dover to discover the rugged beauty of the British Isles, the cultural treasures of the Baltic and the Mediterranean and the scenic highlights of Scandinavia. This year's choice of tours transports you as far as the Arctic, the Baltic or even West Africa with no need to take to the skies.
Our customers have many reasons for choosing a no-fly cruise. Some do not enjoy flying, and there is certainly no jetlag, no three-hour check-ins and no lengthy airport transfers on these holidays – for most part, cruise vessels dock in harbours conveniently located for exploration on foot. Some enjoy holidaying from the UK shores and harking back to the golden age of travel. Others look to maximising the cruise experience from the relaxing atmosphere, the comprehensive package of inclusions and no continuous unpacking and repacking. Whatever the reason may be we are sure you will find a no fly cruise to suit you.
No Fly Cruise Holidays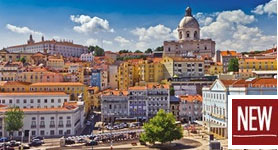 Winter Cruise to Madeira and the Canaries
Following stops in Lisbon, and Madeira with its tropical gardens and lush landscapes, a fabulous island-hopping cruise in the Canaries is your chance to experience the very best of this sun-soaked archipelago.
From £2,149pp - 14 nights cruise on Balmoral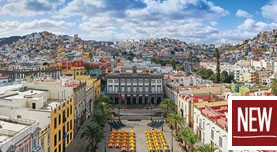 Islands of Cape Verde, Madeira and the Canaries
With chances to immerse yourself in colourful history, authentic culture and spectacular beauty, this January cruise will take you away from our winter weather. 
From £2,699pp - 19 nights cruise on Balmoral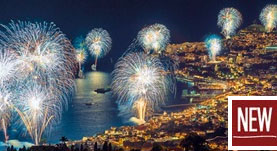 Canary Islands Christmas and Funchal Fireworks
Enjoy your Christmas and New Year celebrations in destinations known for basking in year-round warming sunshine. This winter-sun cruise aboard Balmoral will take you to the beautiful Canary Islands..
From £2,999pp - 14 nights cruise on Balmoral
Book Your Cruise by Coach Break Online Today