Vienna Coach Breaks 2022/2023
Vienna's historical links doesn't end there. The beautiful city is home to the world's oldest and only baroque Zoo - the Schonbrunn Zoo, which also features Fu Long, Europes first naturally born Panda. The Zoo is in very close proximity to the spectacular Baroque Castle which is summer residence of Vienna Royal Family. This charismatic city also consists of the world's oldest Spanish horse riding school, Wiener Hofreitschule, founded in 1572 which can be seen performed in the Hofburg Palace.
Vienna boasts a sensational classical music background, with both Beethoven & Mozart taking residency. Mozarthaus is a museum in the city dedicated to Mozart which presents his musical genius and family life as well as his friends and opponents in contemporary Vienna. On our coach breaks you can also visit the world-renowned Vienna Opera House which has a brilliant reputation for its first class opera performances, and has seen current legend Andre Rieu perform there on numerous occasions with his Johann Strauss Orchestra.
If you want to take a different outlook on Vienna, you can visit the historical and beautiful Viennese Christmas Markets on our coach trips enjoying festivities in full swing in front of the city hall, with the backdrop providing an incredible atmosphere to get everyone in the spirit.
Vienna Coach Holidays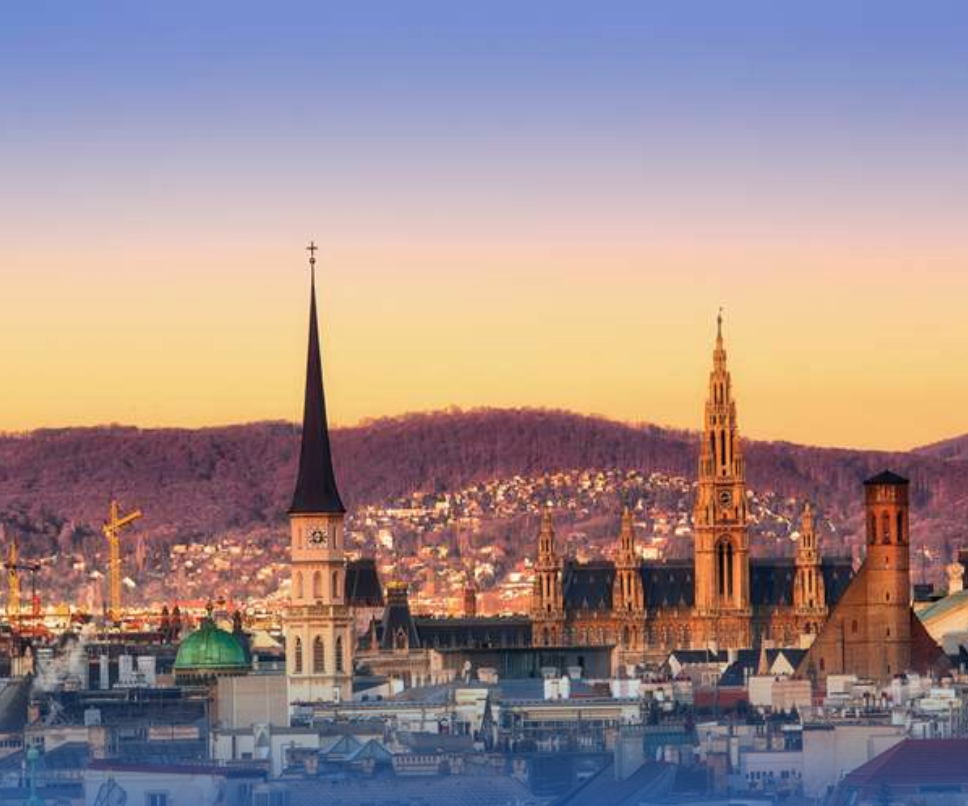 The Austrian capital is bursting with artistic and historical heritage to be explored on our coach holidays, most particularly with its grand cathedrals and palaces including the St Stephens Cathedral, Schonbrunn Palace, Hofburg Palace and the Belevedere Palaces consisting of two wonderful pieces of architecture.
Book Your Vienna Coach Break Online Today