Croatia Coach Breaks 2021/2022
One of Europe's up and coming destinations, Croatia is charming visitors from all over the world and for good reason.
Croatia Coach Holidays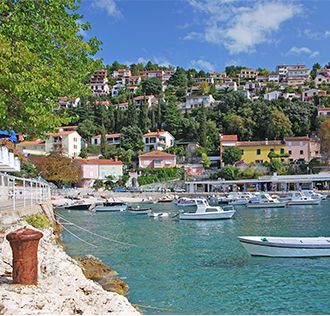 10 Days from just £749 pp
Departures: June - September
5 nights at a selected 4-star hotel in Rabac with dinner & breakfast
Excursions to Pula, Rovinj, Vrsar & Poreč
Rabac boat cruise
Guided walking tour of Pula
En-route visits to Udine & Padua
Services of local guides on excursions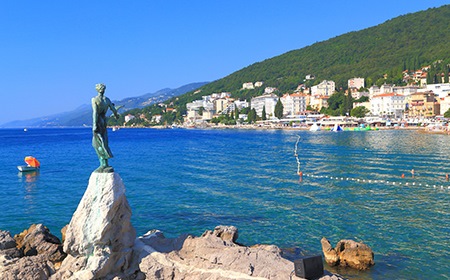 Classic Croatia - Star of the Adriatic
With highlights dotted along the sparkling Adriatic, Croatia offers historical discovery and seaside scenery in abundance. In this wide-ranging Croatia tour, we head inland to explore the pretty streets and squares of its compact capital, Zagreb, before witnessing the natural beauty of the emerald Plitvice Lakes. 
10 days from £1,599 per person
Tour Includes Flights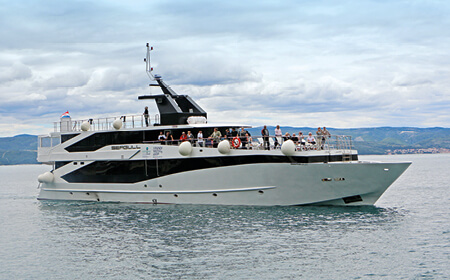 Discovering the Dalmatian Coast
Croatia's craggy, island-speckled coastline is perfect for exploring by boat. On our Croatian holidays cruise to forest-backed bays and seafront cities. Sample fresh seafood and sip homegrown wine. And learn about local culture as you discover elegant Hvar, ancient Dubrovnik and beachy Split. 
8 days from £1,549 per person
Tour Includes Flights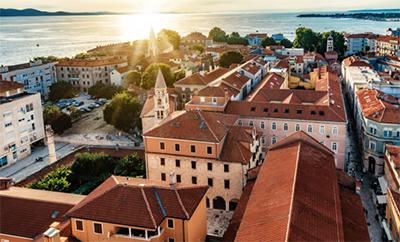 Lakes and Islands of Undiscovered Croatia
Hope between some of the Dalmatian coast's most beautiful spots after visiting one of central Europe's most picturesque regions.
11 days from £1,799 per person
Tour Includes Flights
With crystal clear seas, the undisturbed beauty of its historic towns and its glorious Mediterranean culture. There's plenty to enjoy, you can venture to the traditional town of Dubrovnik, experience the buzz of the capital city of Zagreb or relax along the Dalmatian coast. From the the 2000km of idyllic coastline and beyond, it really does offer the whole package.
You did know Mamma Mia 2 was filmed in Croatia, right? Well, my, my, how could we resist sharing this fascinating destination with you. This Mediterranean country is charming visitors from all over the world and for good reason. With crystal clear waters, undisturbed beauty, historic towns and its glorious culture, there's just so much to experience.
Book Your Coach Break Online Today