Christmas Breaks 2018
Our full range of Festive breaks, both in the lead up to Christmas, over Christmas itself and into the New Year are now on sale.

We have almost 60 different festive getaways, including Turkey and Tinsel Breaks, House Parties, Christmas Market and general Christmas Breaks and now is the time to be book.
Christmas has arrived early, that's right, our brand new 2018/2019 Christmas Markets & Festive Breaks tours have landed. Featuring 11 new tours and savings of up to £40 per person, this superb collection of holidays include Christmas and New Year breaks, Christmas Markets and magical Winter Wonderlands. So, what are you waiting for? It's time to start planning the most wonderful time of the year!
Christmas is creeping closer, which usually means an endless amount of shopping, cooking and washing up, but not this year! Forget about being the people pleaser and let us take care of you this Christmas! From magical markets to Christmas, Twixmas and New Year Breaks, we know how to get the best out of the most wonderful time of the year.
Don't leave your preparations until the last minute this year, book now to secure your place on a festive break to the UK or Europe full of superb seasonal celebrations with Shearings! Choose from cracking Christmas holidays with everything taken care of for you,
Festive Coach Holidays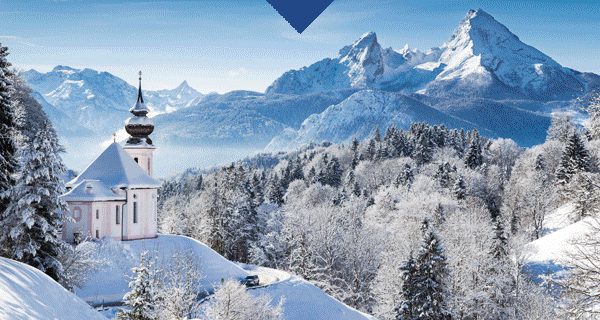 That Christmas feeling of tingling excitement often gets lost within the end of year madness. All that shopping, queuing, cooking and cleaning, it's enough to make anyone feel like scrooge! So why not escape from it all, keep hold of that magical feeling this year, and enjoy a festive break full of Christmas cheer.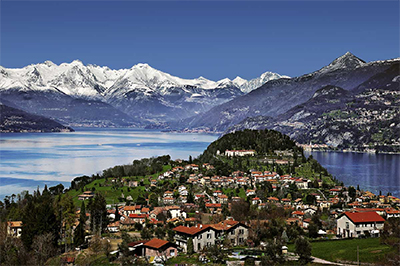 Christmas in Sorrento & New Year on Lake Como
15 Days From £1,549
'Buon Natale' that's merry Christmas in Italian, and that's exactly what you can expect on this delightful tour to Italy, a merry Christmas and a very happy New Year!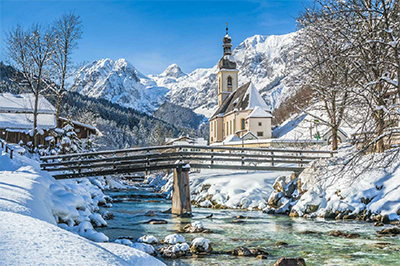 Christmas in the Bavarian Forest
7 Days From £669
Explore the delights of the Bavarian Forest, together with time in the charming Czech city of Cesky Krumlov and Passau, the 'Three Rivers City.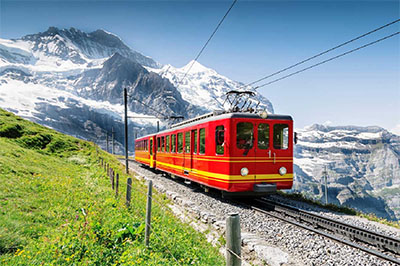 Christmas in Switzerland
7 Days From £939
Experience a traditional Swiss Christmas, as we spend time visiting some of the country's most spectacular natural sights.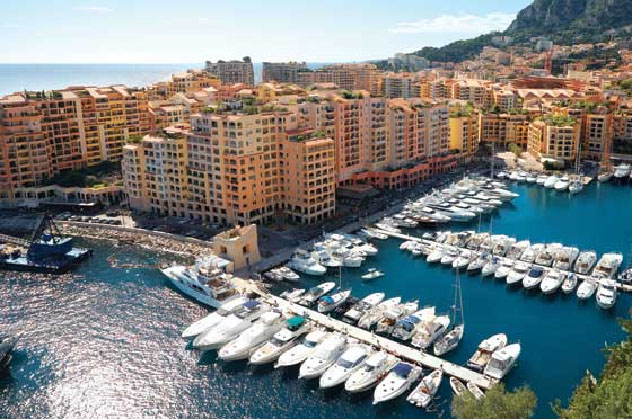 Christmas on the Italian Riviera
8 Days From £869
Travel by coach to the exclusive Italian Riviera, and have yourself a Christmas brimming with trimmings, on this glamorous all-inclusive holiday to Italy.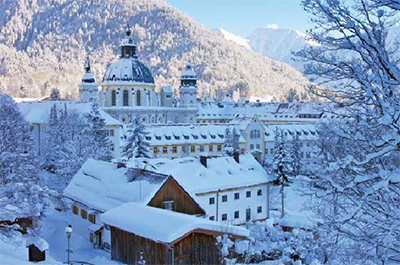 4-Star Christmas in
Reutte-in-Tyrol
8 Days From £939
Witness the beautiful Bavarian castles and visit the traditional village of Oberammergau, on this festive coach holiday with lasting memories.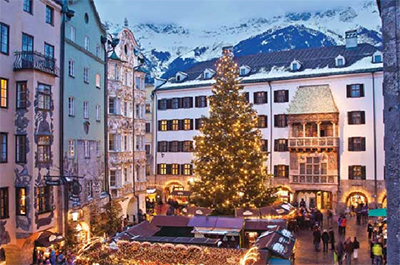 Christmas in the Austrian Tyrol
8 Days From £839
Enjoy a traditional Austrian Christmas, amidst superb Christmas scenery on this fully escorted coach holiday.
Book now for Christmas 2018 & SAVE up to £30 per person!
It's beginning to look a lot like Christmas! And, as we've now officially entered the season of giving, we'd like to offer you the chance to SAVE up to £30 per person on your 2018 Festive Break with Leger Holidays. With an array of Christmas Market, Christmas, New Year and Winter Wonderland breaks to choose from, there's no reason not to get next Christmas wrapped up early!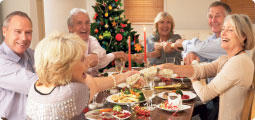 UK Christmas Breaks
From £394
Let us take all the hard work out of Christmas, so you can sit back, relax and enjoy yourself. With our Christmas coach holidays you can choose from destinations all over the UK and a wide range of accommodation at Bay Hotels, Coast and Country Hotels or specially selected Partner Hotels.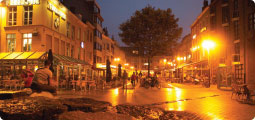 Europe Christmas Breaks
From £414
Make the most of Christmas with a relaxing European holiday, with breaks from the Costa Brava and the Italian Lakes, to the Moselle Valley and historical Bruges to choose from. Get a a taste of how Christmas is celebrated in other countries, and enjoy everything you love about Christmas - including a traditional Christmas dinne
Disney's Enchanted Christmas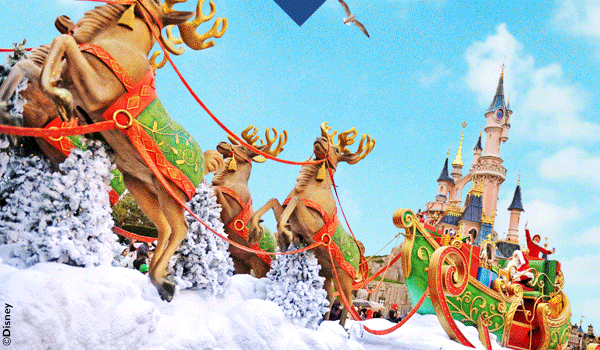 With a magical variety of shows and parades, heartwarming decorations, snowflake sensations and a Christmas tree that almost touches the stars, nothing compares to the build up to Christmas at Disneyland® Paris!

Leger Holidays make getting to the magic easy and affordable, with admission to both Disney® parks, the option of travelling by self-drive or coach, and a wonderful choice of themed Disney® Hotels all included in our prices!

Intriguing Christmas 2018 holiday ideas...
FIVE CHRISTMAS HOLIDAY DESTINATIONS THAT COULD MAKE YOUR CHRISTMAS 2018 REALLY SPECIAL...
Fancy something a little different from your Christmas this year? Whether you're celebrating with the whole family and are looking for a getaway to suit everyone, or need a tranquil break for two we've rounded up some of our festive destinations, all of which can be enjoyed on a Shearings holiday. From the Scottish Highlands to the Spanish resort of Costa Brava, a festive holiday with Shearings can be as unique and special as you wish. Choose to relax in welcoming surroundings or explore new winter wonderlands – read on to find some of our most popular festive holiday destinations.
Rhine Valley, Germany
How about a Christmas river cruise? The Rhine Valley is a delightful destination for a Christmas getaway, with wonderful winter scenes to sail through as you celebrate with like-minded holidaymakers on board an inviting river cruise vessel.  Christmas river cruises are especially appealing because at this time of year, the views outside your ship are ever-changing winter wonderlands, adding a little extra touch of winter magic to the festivities. The Rhine Valley is home to some of Europe's most breathtaking beauty, making it absolutely perfect for a Christmas river cruise. Sail through the Rhine Valley with Shearings this Christmas.


The Scottish Highlands
This might not be the first place you think of for a Christmas getaway, but Highland resorts such as Fort William are home to some truly beautiful scenery, so if we're lucky enough to be blessed with a white Christmas this year, Fort William will be a fantastic place from which to enjoy it. And if you choose to celebrate on a Shearings holiday, there's no need to worry if the weather outside is frightful, because you'll enjoy the company of fellow holidaymakers in your hotel,  with fantastic festive entertainment and, on the big day, you'll be treated to a delicious four-course traditional Christmas lunch with all the trimmings.
Enjoy Christmas in Fort William with Shearings.
Tyrol, Austria
The Tyrol region of Austria is a truly magical place to take a Christmas holiday, as the streets are festooned with twinkling festive lights and the unmistakable scents of Christmas waft delightfully through the air, creating a unique festive feeling. If you'd like to experience a Christmas with a difference this year, why not try a Tyrolean Christmas getaway with Shearings? You'll stay in the quaint town of Kufstein, located near Bavaria, where you'll celebrate Christmas in a charming family-run hotel. Truly magical! Enjoy an Austrian Christmas with Shearings this year!


Ilfracombe, England
Now, a Devonshire seaside resort might not immediately spring to mind for Christmas holidays, but if you were to take a Christmas break here, we're sure you'd be very pleasantly surprised! Picturesque North Devon is truly beautiful in the winter, and, of course, you'll enjoy that superb Shearings Christmas package, including fantastic festive entertainment and a traditional four-course Christmas lunch!
Celebrate Christmas in Devon this year!

Costa Brava, Spain
Why not turn the heat up for Christmas 2017 with a Christmas break to Spain's golden coast? Shearings can take you to the superb Costa Brava resort of Rosas this Christmas, where you'll find picturesque winter sun beauty and fantastic festive celebrations. Celebrate Christmas in Rosas this year!


And these are just five Christmas crackers from Shearings for 2017! Why not explore more of Shearings' Christmas breaks for yourself?
Book Your Coach Break Online Today