Coach Holidays 2019
If you're looking for breathtaking scenery, exciting new cities, or just an experience to remember, it's right here in our treasure trove of European and Worldwide delights. Incredible destinations await you in 2019 and with our £50pp low deposit offer available when you book early, now's the perfect time to secure your place!
Today we present to you some of our best-selling holidays so far for 2019 –these are holidays that are popular year after year. We know our loyal customers, and new ones too, cherish these as some of our best holidays across the UK and Europe.
You could relax on the Welsh coastline in Llandudno, explore the stunning Scilly Isles, see the beautiful colours of nature at its most splendid across the Dutch Bulbfields, or enjoy All Inclusive value in Italy's Lake Como or on Spain's golden beaches in Lloret de Mar.
These are our 2019 best sellers, so don't delay, enjoy the best of our holidays next year and book now!
2019 will be upon us before we know it, so if you haven't already planned your holidays for next year, now's the time! As always, with Shearings, you'll find a wide range of UK breaks, European holidays, river cruises and worldwide tours, all offering exceptional value for money, with so much included in the price.

Since launching our summer 2019 brochures back in August, many of you have already booked fantastic holidays to look forward to next year. Our 2019 collections feature firm Shearings favourites such as St Ives & Scenic Cornwall and Lake Como All Inclusive , as well as exciting new tours like our British Isles Discovery and The Scenic Loire Valley cruises.

New for 2019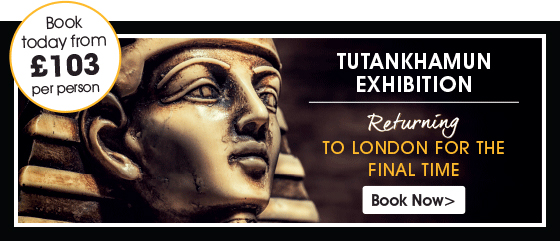 We are delighted to announce our newest event break in the UK! Book now to see Tutankhamun: Treasures of the Golden Pharaoh with us in London. In celebration of the 100-year anniversary of the tomb discovery, the exhibition will feature over 150 unique artefacts discovered within Tutankhamun's tomb, which are visiting London for the final time before moving to a permanent, specially built location at the Grand Egyptian Museum in Cairo. Over 150 stunning authentic tomb objects, 60 on display outside of Egypt for the first time, showcase the spectacular artistry of the boy king's 3,300-year-old treasure and will dazzle audiences of all ages.
This is an absolute must-see cultural event and a final opportunity to experience the magic and mystery of Tutankhamun before his treasures return to Egypt forever.

We've got short breaks available between November 2019 and April 2020 with two-day itineraries with travel by coach, with bed & breakfast accommodation, tickets to the exhibition and time to enjoy vibrant London included! Book online now for November & December 2019 from just £104pp. Book early as places are limited for this popular event!
---
New For 2019
Let us take care of everything for you, whilst you climb aboard some of Europe's most breathtaking rail journeys. Simply sit back, relax and let off some steam as you travel through luscious valleys, spectacular lakes and magnificent mountain ranges that aren't accessible by road...

We want you to get the most out of your holiday, that's why we'd like to introduce you to some of our Experience More tours. From Pizza making to a ride on a vintage stream train, why not opt for something a little different on your next tour, and delve into exciting experiences for a true taste of your surroundings?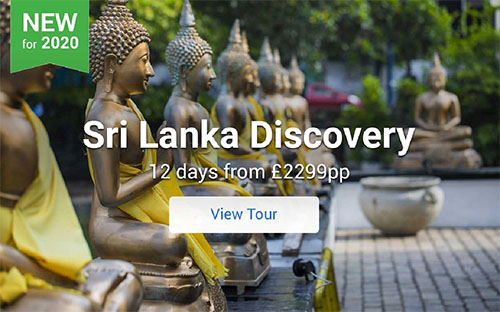 Book Your Coach Break Online Today