Coach Holidays 2020
We're excited to announce our newest tours for 2020 are now on sale! If you're looking for boating experiences like no other, try our Tall Ships in Dunkirk or Little Boats of the Mediterranean tours. If culinary delights and fine wine tasting are more your thing, indulge with the 'gourmet mile' of The Emperor's Table in Speyer or the largest wine festival in the world, Bad Dürkheim.
Looking ahead to spring? Join us on our wonderful short break to Belgium to enjoy the horticultural treasures of Floralies Ghent and Floralia. Or, discover the historic city of Rome by air on our new single traveller holiday.
We've added almost 100 brand new UK tours including unique experiences throughout the year. Discover the brand new Silverstone Experience, or explore on a Walking Break. In Europe discover diverse history, vibrant culture and lively nightlife, new tours include walking in the footsteps of the Godfather in Sicily and discovering two Mediterranean gems in Sardinia and Corsica.
Right now with our early booking offer you can save up to £100 per couple for a limited time, with prices already reduced online.
Browse our full collections online and book your 2020 holidays now!
With so many tours that are new, how will you choose just one or two?!
New For 2020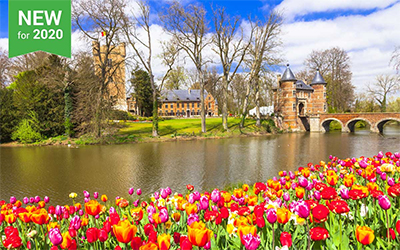 4-5 days from £299pp
Join us on this wonderful short break to Belgium to enjoy the horticultural treasures of Floralies Ghent. Taking place every four years, this colourful exhibition is a must-see, with over 500,00 types of flowers and plants all under the same roof! We combine your visit with an included excursion to Floralia, the spring flower exhibition in the park and greenhouses at the castle of Groot Bijgaarden, near Brussels.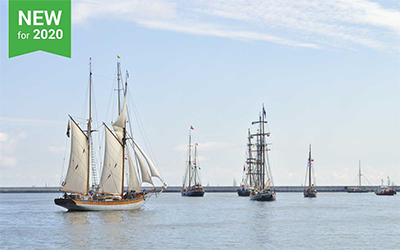 4 days from £299pp

Join us on this fantastic coach break to Dunkirk to enjoy the end of the Tall Ships Race! Around 80 ships will be berthed in the harbour, and there will be a large number of special events organised during the celebrations. This world-famous event is not to be missed!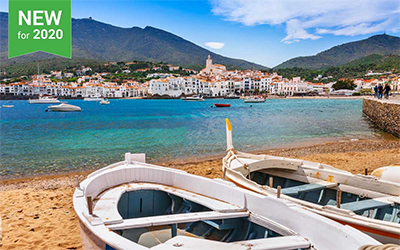 9 days from £799pp
Join this exciting tour as we explore Catalonia and neighbouring France from a different perspective. We include four very different boat trips, ranging from coastal cruises and a cruise on Lake Banyoles, to a trip along the famous Canal du Midi.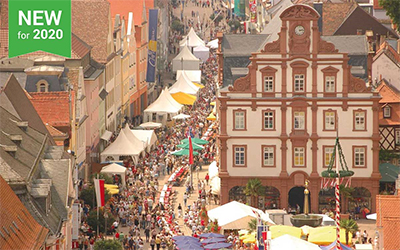 7 days from £749pp

This fantastic 7-day holiday takes us to some of the most charming German towns before enjoying the gourmet mile of Speyer. We'll visit romantic Heidelberg with its beautiful castle ruins and quaint atmosphere before our excursion to the Rhine Valley. Take in the picturesque scenery as we glide along the river on our included cruise.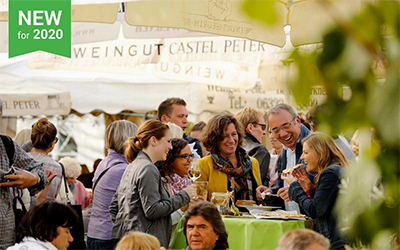 12 days from £1349pp
This fantastic 12-day coach holiday takes us to some of Germany's most enchanting towns. Relax and enjoy the charms of Koblenz and Cochem as you relish in the picturesque river scenery, along with visiting romantic Heidelberg, historic Rothenburg and the vibrant city of Cologne.
Book Your 2020 Coach Break Online Today