Coach Holidays 2020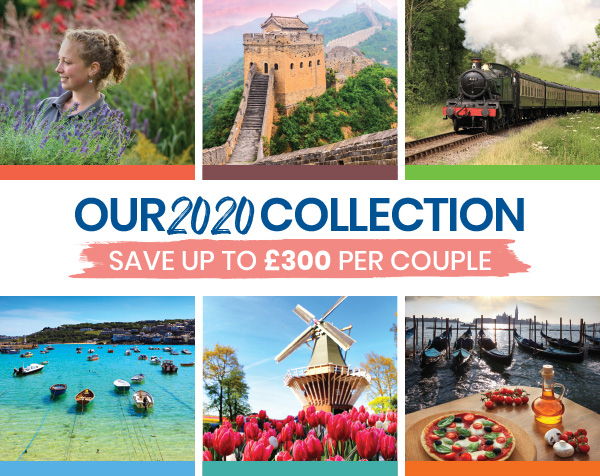 With the New Year in full swing now's the perfect time to plan your holidays for the year ahead, whether you're looking for inspiring destinations across the UK, Europe, or worldwide. For 2020 we've made it easier than ever to get everything you could possibly want from your next holiday, with more flexibility, a wider choice of tours and our new holiday categories showcasing the best features and experiences included in your trip.
In Britain, discover magnificent countryside, from Beatrix Potter's Lake District, to Countryfile Live at Castle Howard. Uncover history in Belfast, Edinburgh or Cardiff. Or choose a longer break exploring the Best of Enchanting Ireland or going Coast to Coast in Scotland.
In Europe, discover destinations from the fjords of Scandinavia, to the Alps and the stunning Mediterranean coastline. Take in history in Vienna, Budapest and Bratislava, on a cruise along the Danube. Or find the rainforests of the Amazon and Borneo on an exotic far-flung adventure.

Browse through Flavour, Culture, History, Nature, Exploration and Relaxation and discover your next fantastic escape with Shearings. Book now and save up to £140 per couple on UK and European holidays and up to £300 per couple on river cruises in 2020!


If you're looking for boating experiences like no other, try our Tall Ships in Dunkirk or Little Boats of the Mediterranean tours. If culinary delights and fine wine tasting are more your thing, indulge with the 'gourmet mile' of The Emperor's Table in Speyer or the largest wine festival in the world, Bad Dürkheim.

Looking ahead to spring? Join us on our wonderful short break to Belgium to enjoy the horticultural treasures of Floralies Ghent and Floralia. Or, discover the historic city of Rome by air on our new single traveller holiday.

Haven't decided where to go on holiday in 2020 yet? Whether you're craving tropical climes, a European adventure or something a little more indulgent, our incredible line-up of destinations is sure to inspire you! From France and Italy, to culture-drenched Morocco, book next year's holiday now and let the excitement commence!

We've added almost 100 brand new UK tours including unique experiences throughout the year. Discover the brand new Silverstone Experience, or explore on a Walking Break. In Europe discover diverse history, vibrant culture and lively nightlife, new tours include walking in the footsteps of the Godfather in Sicily and discovering two Mediterranean gems in Sardinia and Corsica.
Right now with our early booking offer you can save up to £100 per couple for a limited time, with prices already reduced online.

Book now for next year and Discover Your 2020 on superb UK event breaks or in some of Europe's greatest destinations.
Our vast array of options mean your holiday can be exactly what you want and more, dive into culture, discover traditions or just sit back, relax and unwind.

We've included fantastic breaks in the UK and far-flung adventures to the USA and Canada with savings of up to £200 per couple, so wherever you want to explore you can Discover Your 2020!

With so many tours that are new, how will you choose just one or two?!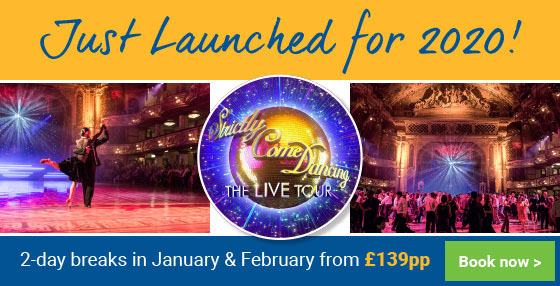 New For 2020
Book Your 2020 Coach Break Online Today