Floriade Cruises 2022
Visiting Floriade is an experience unlike any other. This Horticultural Exhibition takes place just once every 10 years, so you can be assured it will be a sight not to be missed. This huge project, spanning 60-hectares, is near the city of Almere just outside Amsterdam. It's the biggest, greenest event of 2022, presenting a truly unique collection of trees, flowers, plants and shrubs that will engage all your senses.
While the event will undoubtedly be visually captivating - the Netherlands is the flower capital of the world after all - it also offers an ethically meaningful experience. The 2022 theme is 'Growing Green Cities' and it will showcase innovations that promote a more sustainable way of living, starting with the 'green cities of the future'. This living laboratory of exhibitions is set to feature buildings that have seemingly sprouted straight from the ground, treehouse-like structures and sustainable architecture that works with nature. There'll also be live entertainment, workshops and sustainability talks. Almost everything that has been built for the expo will become part of a brand new, functioning city after the event.
Floriade River Cruises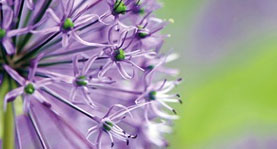 Floriade and the Delights of the Dutch Waterways
SAVE £100PP
4 excursions and visits, Floriade horticultural exhibition, Private Amsterdam canal cruise, 7 nights cruise on MS River Discovery II, Unlimited wine, beer, soft drinks and mineral water during lunch & dinner, 8 days for just £1,499pp
Book Your Floriade River Cruise Break Online Today