Oberammergau Passion Play 2022
There are few experiences in the world that are truly unique, unforgettable and without parallel, and the Oberammergau Passion Play is certainly one of them. And so you don't miss out on this theatrical event - which only happens every ten years and tickets are limited - now's the time to register your interest.

The story dates back to 1633, when the Great Plague descended on a tiny Alpine village in Bavaria. Many died, but when hope was almost gone, the villagers solemnly vowed that if those who still lived were spared, they would enact a play depicting Christ's suffering, death and resurrection.

Miraculously, the Plague took no more lives and true to their vow, the villagers enacted their first play in 1634 and have done so ever since, through war and peace, every ten years.
Witness the world-famous Oberammergau Passion Play in Bavaria, Germany and discover the delights of the Austrian Tyrol on our fantastic tour. This traditional historic play is performed repeatedly during every year ending in zero and attracts spectators from all over the world, making it an incredible once-in-a-lifetime experience. You're in luck as we have a few remaining seats on our fantastic coach holiday for 2022, along with a brand NEW tour to enjoy the final performance of the play for another 10 years!
Don't miss out!
In 1633, The Great Plague descended on Bavaria. The villagers of Oberammergau made a solemn vow that, if lives were spared the whole village would enact a play depicting the story of Christ's suffering, dying and resurrection. Miraculously the Plague did not claim any more lives and so true to their vows, the villagers of Oberammergau enacted their first play in 1634. They have continued to do so every decade since in spite of wars and other problems. Famous throughout the world, the Passion Play attracted over 500,000 people in 2010. 2
This exceptional collection of tours combine the 42nd performance of the famous Passion Play and the picturesque town of Oberammergau, with visits to some of Europe's most wonderful towns, cities and stunning scenery.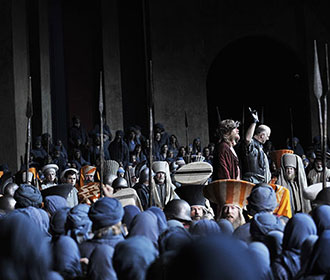 Vienna, the Tyrol & the Oberammergau Passion Play
10 Days from just £1299 pp
Departures: September
7 nights bed and breakfast plus 6 dinners at selected hotels in Austria and Germany
Ticket to the Oberammergau Passion Play (category 3 ticket: side or rear of the theatre)
Fully escorted by a tour manager...& more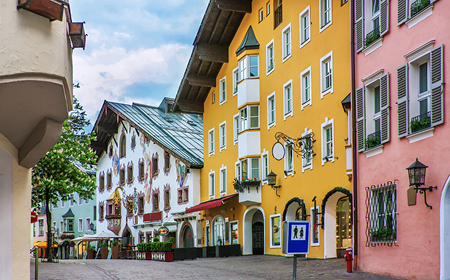 Alpine Countries and the Passion Play 2022
Take a horse-drawn carriage through Kitzbühel, stroll around picturesque villages and explore historic Salzburg and Innsbruck.
8 days from £2,399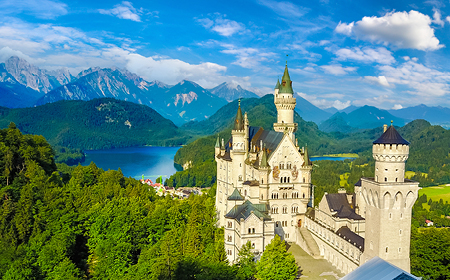 Bavaria and the Passion Play 2022
Visit Disneyesque Neuschwanstein Castle, stroll around Munich's museums and take the cogwheel train up Germany's highest peak.
7 days from £1,999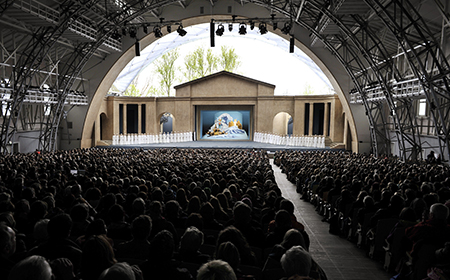 Passion Play 2022, Innsbruck & the Dolomites
Enjoy spectacular mountains views, sample Tyrolean specialities and sip coffee in a café overlooking Innsbruck's 'Golden Roof'.
6 days from £1,899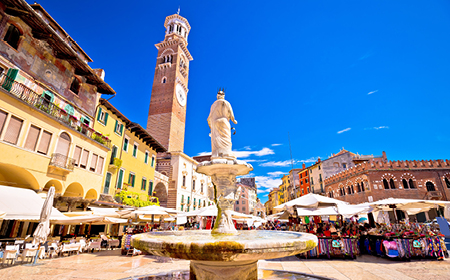 Italian Lakes and the Passion Play 2022
From Lake Garda, we'll visit Venice, explore Verona and follow the Bardolino Wine Route – then it's off to Oberammergau.
8 days from £2,399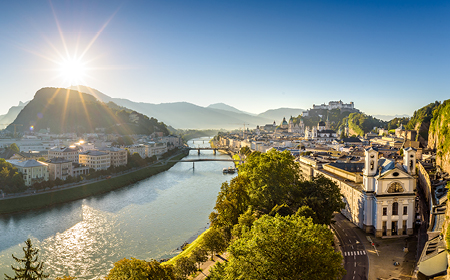 Passion Play 2022 and Salzburg
After watching the Passion Play, we'll head to Salzburg to explore the city and its surrounding lakes and mountains.
6 days from £1,999
Witness Oberammergau's Passion Play in 2022.
Every 10 years since 1634, residents of the tiny Bavarian village of Oberammergau stage the Passion Play, a season of performances honouring the Passion of Christ. 2022 marks the 42nd season, with preparations for the open-air production already well underway. It's a real community event – almost half of Oberammergau's 5,000-odd residents get involved, designing sets, making costumes, acting and directing.
.
The Passion Play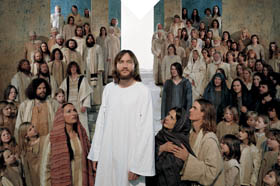 The performers come from
Oberammergau and its surrounding villages. The year before, all the men taking part grow their hair and beards to make the look authentic.
Oberammergau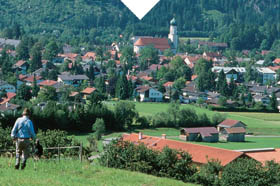 Oberammergau is a small, medieval village in southern Germany, which is not only known for its production of the Passion Play, but for its beauty too.
Book Your Coach Break Online Today
Oberammergau Escorted Tours - Oberammergau Train Tours